I am very honoured to have had the opportunity to publish a customer post on the authoritative HubSpot website….. it is a true story too.
This post describes the process with HubSpot, how I got here and what's next.
It is fun to see what happens through experimentation, you never know until you try.
I have had the privilege of being one of the HubStars, a community of HubSpot customer advocates. The customer story came about through this community. The process with HubSpot was simple and painless, so thanks to Lindsay Thibeault and Victoria Aviles.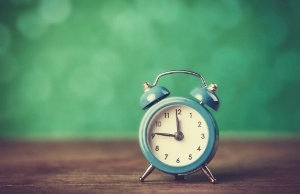 HOW TO OPTIMIZE A BLOG POST IN 45 MINUTES
So how did I get here?
First, I have been blogging for close to 10 years. Looking back at the Canoe Slalom blog through the London Olympics it was almost 30,000 words which delivered more than once a day for a month, partly explains why it topped the Google search results for canoe slalom.
My skills were considerably sharpened in working with Zooma, HubSpot and Paul Wilkinson in establishing the inbound marketing team at ArjoHuntleigh. You have all taught me so well. Thanks. This was also complemented by great HubSpot customer training by Vourneen Taylor. I spoke at the Inbound Day 2014 in Gothenburg and teaching any subject is the ultimate way to learn a topic.
So what's next?
I am currently planning out a Canoe Slalom blog series for the Rio Olympics in 100 days time. These will appear on the International Canoe Federation website, which has infinitely more authority and reach.
HOW TO OPTIMIZE A BLOG POST IN 45 MINUTES
Postscript
The postscript to this article is that I have been challenging myself with producing blog posts on a topic on which I previously knew nothing about. This means the 45-minutes also includes researching it too and without compromising the quality. I like a challenge!
Our Inbound Marketing introduction eBook
Aimed at non-profits although the principles are universal to any B2B and B2C business
CLICK HERE TO DOWNLOAD THE EBOOK
Charity Spotlights
Opencity Inc. think giving a spotlight to charities is important and one way we can be socially responsible.