Data integrity is paramount to the success of health outcome measurement programs. A motivating experience to be one of the speakers at Hacking Health Waterloo cafe 6.
Again such an eclectic mix of intelligent, passionate professionals trying to solve healthcare challenges. Here are the promised links to the resources and references.
Hacking Health Waterloo cafe 6
Hacking Health Waterloo is the local chapter of Hacking Health, an organization advancing collaborative innovation to healthcare by bring together practitioners and technologists.
Health Outcome Model resources
Here you can listen to an audio recording of the talk at the Hacking Health Waterloo cafe.
Health Outcome Models white paper
DOWNLOAD THE HEALTH OUTCOME MODELS WHITE PAPER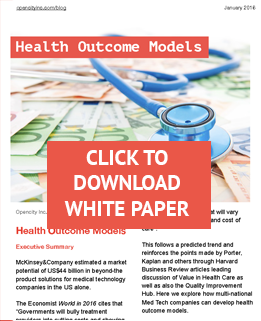 References
Through the presentation, I cited several other reports, studies and books. Here are links.
McKinsey&Company paper
What Matters Most – ICHOM
Business Model Generation
Hacking Marketing
Cultural change as a driver for outcomes
Thank you for inviting me.
Charity Spotlights
Opencity Inc. think giving a spotlight to charities is important and one way we can be socially responsible.