The incidence of developing a parastomal hernia has been reported to be as high as 81%, is frequently associated with other stoma-related complications, affects the quality of life and increases financial costs in the health care system.
In this case study, we explore the development and launch of these parastomal hernia best practice recommendations by Nurses Specialized in Wound, Ostomy and Continence Canada.
National recommendations for Canadian professionals
In Canada, there are no recent nursing guidelines for preventing, assessing, identifying, and managing parastomal hernias. It was identified that there was a need to develop best practice recommendations intended for use by Nurses Specialized in Wound, Ostomy, and Continence (NSWOCs), registered nurses, physicians, and other allied health care professionals.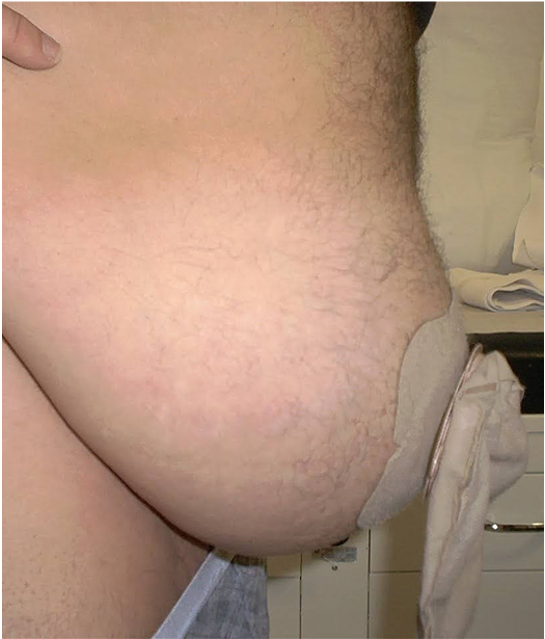 "Parastomal hernias are a common complication of stoma surgery, and they can cause significant physical discomfort, embarrassment, and reduced quality of life for patients. By following best practice recommendations, NSWOCs and Skin Wellness Associate Nurses (SWANs) can help to prevent parastomal hernias from occurring. This may include proper stoma site selection, introduction to personalized exercise programs and appropriate use of support garments. John as an integral member of the team, kept the team on track, guiding the process, and ensuring deadlines were respected."

Kim LeBlanc, PhD, RN, NSWOC, WOCC(C), FCAN, Academic Chair, Wound, Ostomy and Continence Institute, NSWOCC.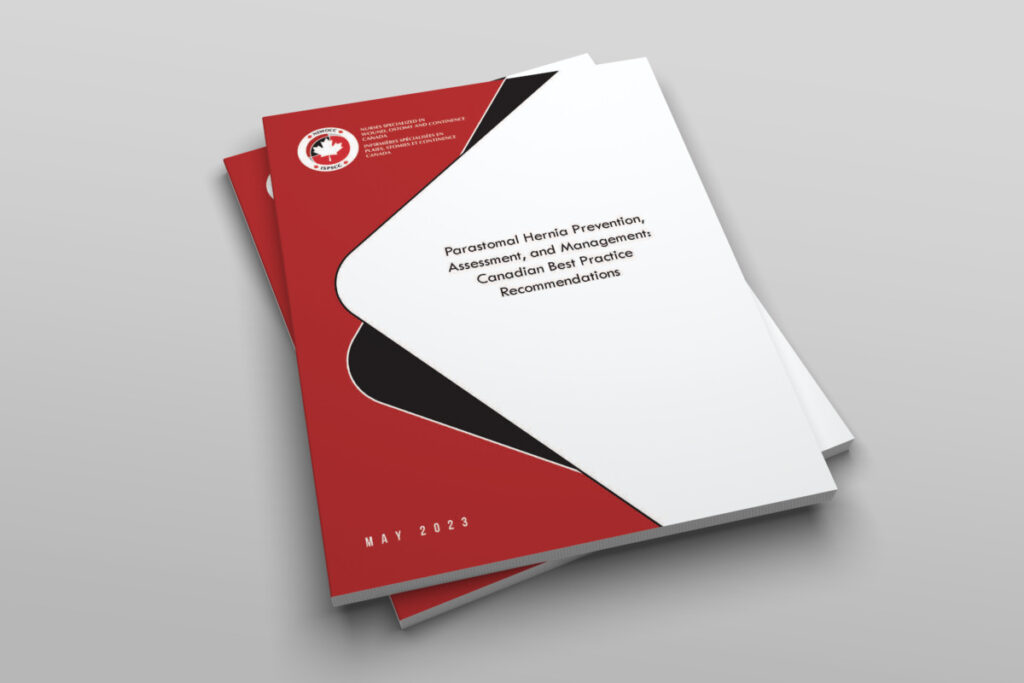 Download the Canadian Parastomal Hernia Recommendations here
The document is divided into several principal sections.
15 best practice recommendations
Risk assessment
Prevention
Assessment
Management
Among the appendices was a copy of the one-page enabler from the previous preoperative stoma site marking position statement.
Parastomal hernia clinical pearls
Through the launch session at the 42nd annual NSWOCC conference in Ottawa, these clinical pearls were reinforced.
A parastomal hernia is a gap or defect in the abdominal wall at the location of the ostomy. This allows bowel or fat to herniate through the defect creating a bulge. We essentially create a hernia with the formation of the ostomy as a defect is made in the abdominal wall for the ostomy. This can enlarge over time leading to a noticeable hernia.
Surgical repair is possible, but there is a possibility of recurrence and mesh should be used.
Involve all members of the team to support the patient /client to provide education.
Movement, breathing, and basic core strength through available resources. Help illustrate safe movement.
A lack of community support and access necessitates action and advocacy for community funding to improve patients' quality of life and reduce the cost to the health care system.
The best support garment is the one the patient will wear.
Interprofessional collaboration
These best practice recommendations included a physiotherapist and colorectal surgeon in addition to NSWOCs as part of the expert panel. Their inclusion afforded us the ability to explore physical activity and surgical management as subsections. As a task force group everyone benefited from the interprofessional collaboration. Physiotherapist Kelly Sair also guided us to read Sarah Russell's excellent book The Bowel Cancer Recovery Toolkit. We would advocate both for patients and health care professionals.
Download the Canadian Parastomal Hernia Recommendations here
Medical illustrations
In previous projects, we encountered a stumbling block in procuring suitable quality illustrations. We engaged a new medical illustrator to assist with figures for the NSWOC patient ostomy booklets on ileostomy and colostomy. The same medical illustrator supported the project with two illustrations to complement the textual content of the document. The new figures offer multiple advantages:
they mean that NSWOC is the copyright owner of the figures;
it allows us to add labels more consistent with the terminology and style of the document;
it means we have the ability and consistency to reproduce in French; and
we do not have to pay for copyright permission to others.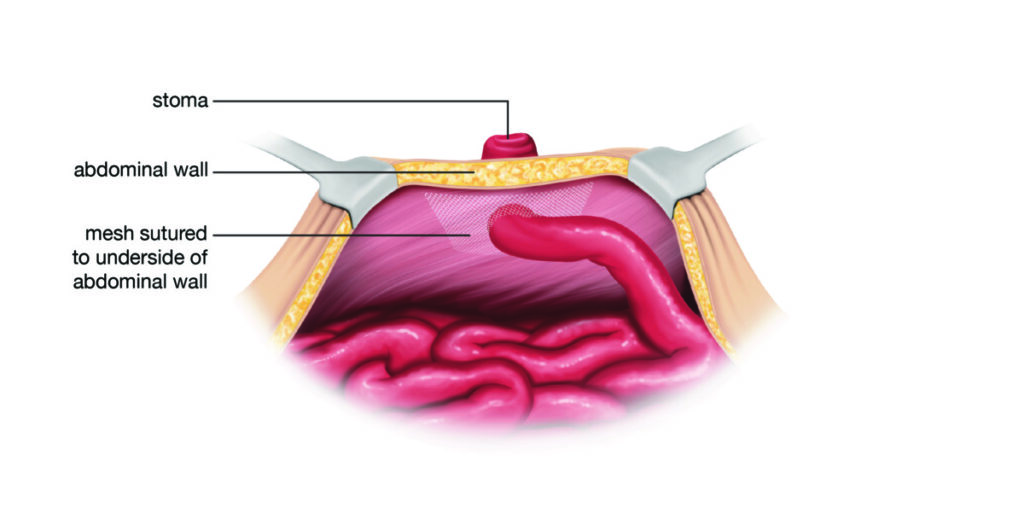 It was again a pleasure working with this fourteen-member expert panel led by Dr. Kim LeBlanc. We appreciate the educational grant from Hollister Canada.
The Parastomal Hernias Best Practice document offers healthcare professionals invaluable insights and practical recommendations to enhance the well-being and quality of life for individuals with an ostomy.

Tarik Alam, MClSc(WH), BScN, RN, NSWOC – Clinical Affairs Manager, Hollister Limited
Download the Canadian Parastomal Hernia Recommendations here
The recommendations were launched at the 42nd NSWOCC annual national conference in Ottawa. Thanks again to Natasha Wilson for the document production and Lisa Moulton for help with reference formatting. In parallel with the development of these recommendations, we published an article in NSWOC Advance describing how the process of developing these consensus documents has evolved over recent years.
We are publishing the paediatric-associated incontinence dermatitis best practice recommendations with others on percutaneous enteral feeding tubes and malignant wounds in development.
---
Opencity Inc. thinks giving a spotlight to charities is important and one way we can be socially responsible.
Parastomal hernia photo courtesy of Tarik Alam