In place of our usual Charity Spotlight here is my edited Medium post challenging whether we can actually have too many charities. This applies to nonprofits supporting homelessness and disease areas in either one country or indeed worldwide.
It seems to me that we should be striving for collaboration.
This is not to say that there is any lack of humanitarian need. There are also countless and passionate people doing amazing work on their behalf.
Indulge with me for just a moment as I was one of the founders of Milton Transitional Housing. My outrage at the Homelessness on the Rise front page of that 2008 Canadian Champion led to the formation of Milton Transitional Housing. I have been blogging about homelessness ever since. I recognise that each local solution for homelessness has been driven by proactive individuals and passionate groups.
As Margaret Mead wrote:
"Never doubt that a small group of thoughtful, committed citizens can change the world; indeed it's the only thing that ever has."
In the years that followed the start of Milton Transitional Housing and our first successful Empty Bowls fundraising event, I explored the concept of setting up an organisation called Empty Bowls to raise awareness of homelessness and funding by replicating across communities, of which they are reportedly 3,450 in Canada alone.
In our ultra connection social world, it concerns me that our share of voice risks being drowned out and that we could actually be competing with each other for donations.
In these last 7 years my perspective is shifting. Have we ended up with so many nonprofit groups because of a lack of ownership at different levels of government?
"Rather than replicate new charities across multiple communities we actually need to push towards a singular voice and collaborate in new ways"
The scenario reminds me of Cancer Research UK, which came about in 2002 following the merger of The Cancer Research Campaign and the Imperial Cancer Research Fund. Both were already long-standing behemoths in the charitable world and yet appreciated that combined they would have a singular voice and be able to go after more significant funding than as two separate charities.
Similarly, the Raynaud's & Scleroderma Association and the Scleroderma Society have come together as Scleroderma & Raynaud's UK. Elsewhere we have acknowledged exemplary international collaborative work of Australia's Cure Brain Cancer.
Empty Bowls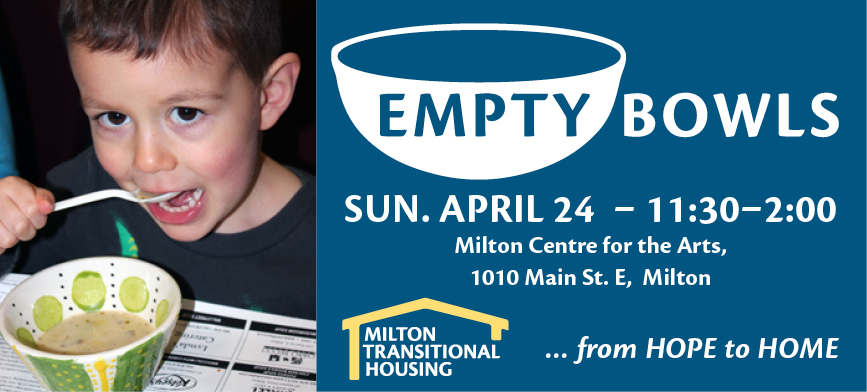 I am proud of what Milton Transitional Housing has achieved for 9 adults and 7 children so far. I trust we have also contributed to increasing awareness of homelessness. The growth of the organisation has been guided by many mentors with extensive experience. Our 6th Empty Bowls event is April 24, which we trust will add to the $35,000 raised over the last few years from this annual event.
SUPPORT THOSE AT RISK OF HOMELESSNESS IN MILTON
Opencity Inc. thinks giving a spotlight to charities is important and one way we can be socially responsible.
You can read the original article Do we have too many homeless charities published on Medium here Find me @gregiej