Purpose of this site
We learn through play. This website is our experiment to help us test and learn. By mastering best practices in inbound marketing, we can lead by example and help others. Publishing hundreds of blog posts has taught us how to be efficient and effective. We hope you enjoy our blog posts. If our posts are no longer relevant to you, we entirely expect that you will unsubscribe and that's fine. In the spirit of experimentation, we have committed to a podcast for the 2020 Olympics and our Charity Spotlight podcasts are our way to master a new skill and benefit others in the process.
Our ethos is simple
Opencity Inc. will deliver projects for our clients on-time, on budget and to a very high standard. We will demonstrate that this will be done with social responsibility in mind.
Integrity, which means the client will know that there is a steadfast adherence to moral and ethical principles in working with their organisation;
Responsiveness, which means that Opencity Inc. will readily engage with clients to act upon suggestions;
Quality, which means that Opencity Inc. will work until the client is satisfied with the outcome;
Social Responsibility, which means that both the client and Opencity Inc. will know they have acted in a manner to benefit our society.
Our Story
The origins of Opencity Inc. relate to two parallel journeys.
Opencity Limited is a business in the UK operated by Roland Renyi. In 2002, I was one of its first clients while working in international marketing at Smith & Nephew Wound Management. Together, we worked on the development of a concept known as Wound Bed Preparation (WBP), engaging the expertise of recognised international key opinion leaders in wound care. It is gratifying to see now that WBP has been adopted as an acceptable approach for chronic wound healing by the World Health Organization. The philosophy and approach of Opencity Inc. resonate with that of Opencity Limited and we aim to continue our long-standing collaboration.
Here Roland describes our journey.
"John and I have worked together for almost 15 years, often swapping the roles of client and vendor as we moved through several positions. John is in fact a superb client and a pleasure to work with, always taking a friendly and strategic approach to complicated projects while navigating the team successfully towards an effective conclusion to a project. As a vendor John is equally a pleasure to work with, taking the same approach and being vigilant in letting clients know how projects are developing, whether any issues have arisen and how he is dealing with them. Recently John has worked with me on a strategic marketing plan for a major UK charity. Diplomatically steering his recommendations past a board of directors with a variety of opinions, his excellent work has helped us set the direction for the charity for the next five years and has brought us where we should have been into the digital and social media age. I am delighted that John has started Opencity Inc and I am convinced that he will be able to make an ethical, strategic and most of all highly effective contribution to several companies and organisations. I would recommend John for any project involving communications, marketing or digital media."
Social responsibility …with conscience
Just running a successful business consultancy is somehow just not quite enough. I was one of the founders of what became Milton Transitional Housing. So a simultaneous social responsibility conscience is important.
A newspaper headline in the Milton Canadian Champion described Homelessness on the Rise in the affluent community of Milton. I started a blog that led to the development of what has become Milton Transitional Housing.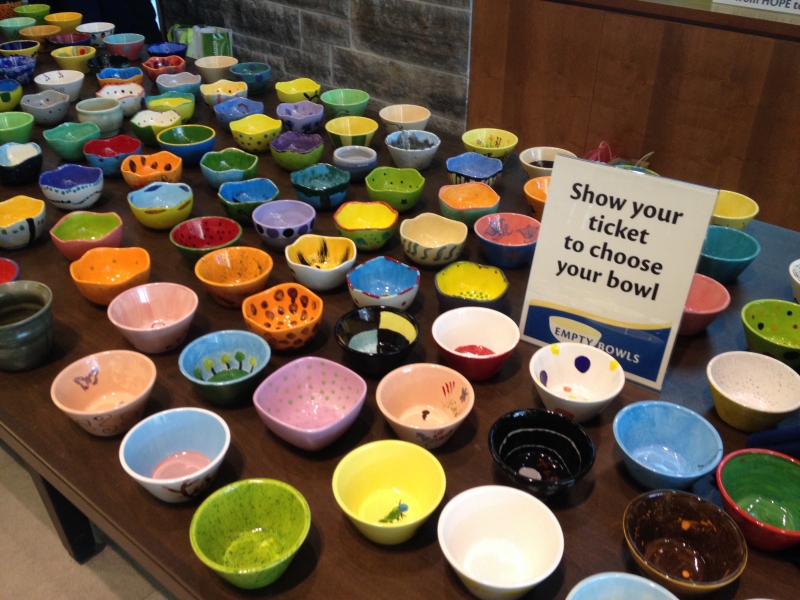 One of the ways we have found to do our part for social responsibility is to provide Charity Spotlight features through our business blog.