I am a passionate advocate for the inbound methodology in marketing and the brilliance of HubSpot. That said, we also wanted to really challenge what is possible on a shoestring budget. These are our tips.
Cash flow is tight for most new businesses and non-profits. In starting our own business we set out to explore how close to inbound best practice you can get on a shoestring budget. We like a challenge!
Inexpensive inbound tools
"It can be very easy and quick for organisations, even startups, to implement the inbound methodology successfully, for next to zero cost – the only cost is time and understanding the buyers journey! There are some fantastic tools available that will allow organisations to learn much more about providing personas (segmented target audience) with the information they desire – this is key to the success of any business", says Paul Wilkinson, an experienced inbound professional.
We set ourselves a challenge with establishing Opencity Inc. to see how far we could progress and how sophisticated we could be in the adoption of inbound best practices using essentially free tools. According to HubSpot's Website Grader, the Opencity Inc website applies 97% of the inbound best practices. We are proof that you can create an exceptional website and online presence using the inbound methodology for less than $250 a year.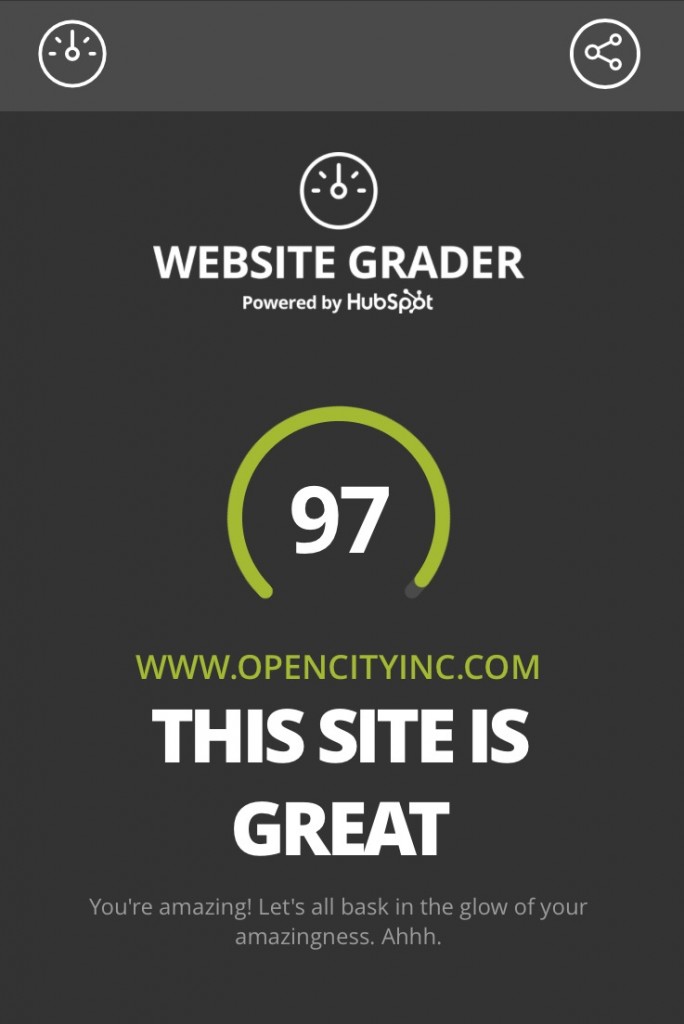 Nevertheless, as one of the HubStars, we are huge advocates for the HubSpot Marketing Automation System. HubSpot integrates everything into one platform, offering greater efficiency, A/B testing, much greater sophistication in lead nurturing and superior analytics.
Our popular recent HubSpot customer story – How to Optimize a Blog Post in 45 minutes was based on the use of the above free tools. I acknowledge a Leadin guidebook which advised many of these tools. We were able to put this to the test and build upon their base recommendations. Finally I advocate that everyone should complete the free HubSpot Academy Inbound Certificate.
We will continue to experiment and learn and bring you additional insights through our Love Lose monthly feature
Our Inbound Marketing introduction eBook
Aimed at non-profits although the principles are universal to any B2B and B2C business.
CLICK HERE TO DOWNLOAD THE EBOOK
Charity Spotlights
Opencity Inc. think giving a spotlight to charities is important and one way we can be socially responsible.