There is now an optimism that the once fragmented players in Waterloo Region are beginning to coalesce in support of scaling health tech.
Waterloo Medtech has just launched their latest proceedings report discussed here. The new Medical Innovation Xchange in Kitchener opened in January. Communitech has announced a new Velocity micro VC-fund for the medtech sector. Google is opening an accelerator in the region.
Dr. Linda Maxwell, founder and CEO of the Biomedical Zone shared lessons from building a successful health tech incubator in Toronto, with delegates at the latest Waterloo MedTech conference.
Download the released Waterloo Medtech proceedings report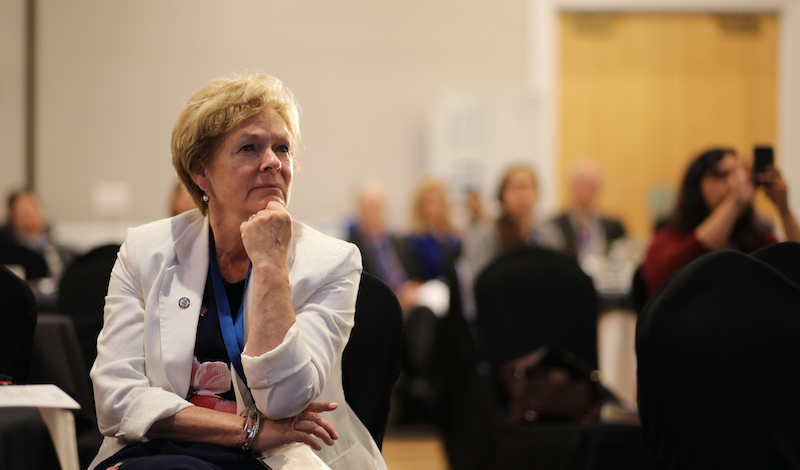 Associate Professor at Johns Hopkins School of Medicine, Paul Nagy, reflects on the Waterloo MedTech conference in building a successful medtech infrastructure.
Breaking ground with a health tech incubator
OK. Not just yet, although conversations are afoot as to how to bring a health tech incubator inside a health care institution to fruition.
Professor Charles Cooney from MIT recaps on his message about goals and aspirations for the health of patients at the 2019 Waterloo MedTech conference in Waterloo Region.
We have spent many years considering what is holding us back and creating a call to action. Now is the time to demonstrate our undeniable commitment with tangible evidence.
MIX, Communitech and Google
"Technologies only come to life and have meaning as people use and adopt them. At the same time, technologies play a central role in the constitution of time regimes, as our very experience of human action and the material world is mediated by technology."

Judy Wajcman, Sociology Professor at LSE from the book The Future of Aging by SE Health & Idea Couture
I admire Armen Bakirtzian and his team for bringing the Medical Innovation Xchange, MIX for short, to fruition. Read more about the MIX opening in Kitchener in our recap post here. They have just closed their latest application for new MIX residents.
The new Velocity HealthTech Fund is a micro-VC dedicated to the support of early-stage medtech startups. Read Communitech's announcement about the HealthTech fund. It is staggering to learn that more than 130 health-based technology companies now operate in the Waterloo Region.
Google has also announced its first Google for Startup accelerator in Canada in Waterloo Region, which it describes as the perfect place to increase its footprint.
"The increasing number of health technology companies incubating at Velocity reflects founders' passion to dedicate their creativity and ambition to simultaneously capture not only revenue from a multi-trillion dollar market, but also to make an impact and improve human health" says Adrien Côté, Executive Director, Velocity.
What's holding us back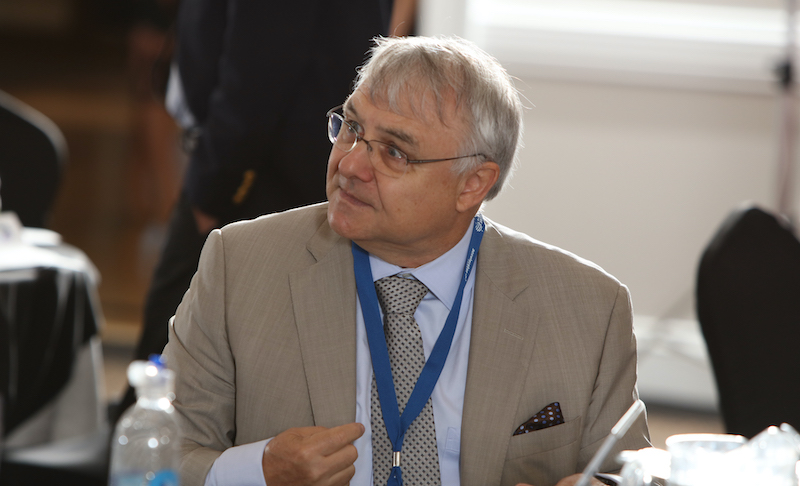 Waterloo MedTech has been leading this dialogue in the Region. This latest conference brought together the top minds on how to transition from understanding what is holding us back to building a successful medtech infrastructure. It was poignant to see the leadership of the hospital systems listening to Dr. Doug Dittmer's closing and vision for a medtech incubator embedded in a healthcare facility, comparable with the example set by BioMedical Zone, MEDTEQ, MIT and John Hopkins Medicine Technology Innovation Center and others. These are described in more detail in the newly released proceedings report.
Find interviews with the three organizations who were recipients of the 2019 MedTech Awards in the proceedings report, for Start-Up to Scale-Up Award of Excellence, Award of Distinction and MedTech Visionary Award.
Health Innovation Lab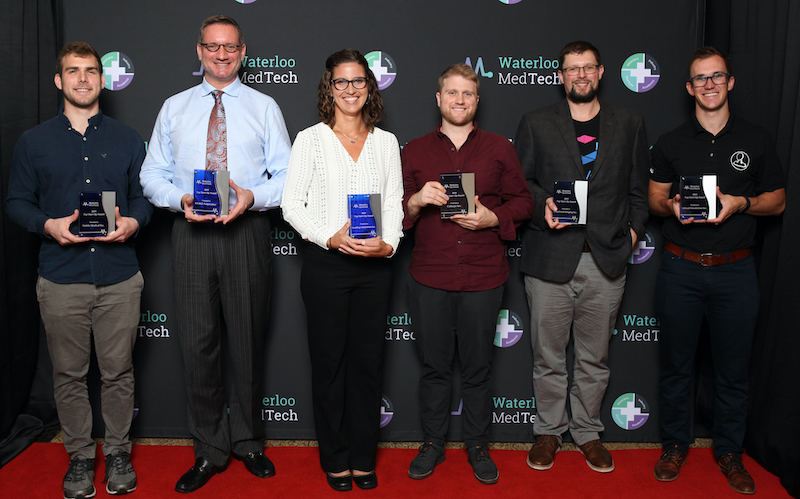 What if we could coalesce all these ideas to create a health care innovation lab in Kitchener-Waterloo. We might be closer than it looks. We have BioMedical Zone and others as examples to follow. My call to action would be to strike an advisory board of players to formulate a regional health tech innovation plan.
Download the released Waterloo Medtech proceedings report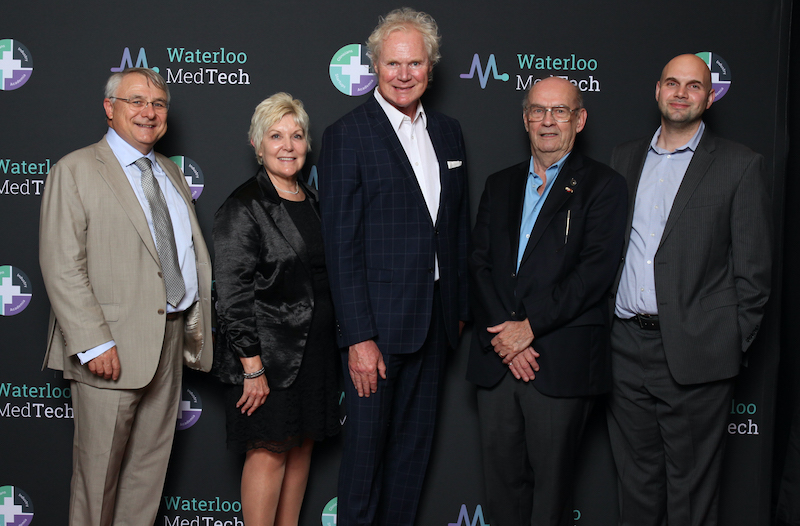 "We look forward to discussing the conference outcomes further with key players within the community and can't wait for the next [ ] conference to provide a progress update on the MedTech infrastructure within Waterloo Region."

Conference co-chairs, Dr. Doug Dittmer & Shirley Fenton.
Mark the date of the next Waterloo MedTech conference on November 20, 2020, to learn how the vision for a health tech incubator is coming to fruition.
Photos courtesy of Waterloo MedTech
---
Opencity Inc. thinks giving a spotlight to charities is important and one way we can be socially responsible.