"Aging well is an expensive, important issue–one that goes far beyond healthcare." The Future of Aging is artistic and balanced in its presentation with poignantly research quotes to complement the text.
I have no desire to retire. Why can I not be part of a gig economy in my 70s? Those were my immediate reflections on reading Shirlee Sharkey's eloquent introduction to The Futures of Aging.
Why would I not want to read this book, when SE Health employs a futurist, and collaborators Idea Couture wrote one of my favourite health books – Spaces + Places of Care. They supremely rose to the task. It exemplifies speculative design thinking or strategic foresight and helps us redefine what it means to age well.
Order your copy of The Future of Aging here
"The Future of Aging book provides a factbase, substrate and a roadmap for any person or org to "future proof" their products, services and policies for the next ,unprecedented era of our aging society," remarked Zayna Khayat, Future Strategist at SE Health.
Anchoring persona stories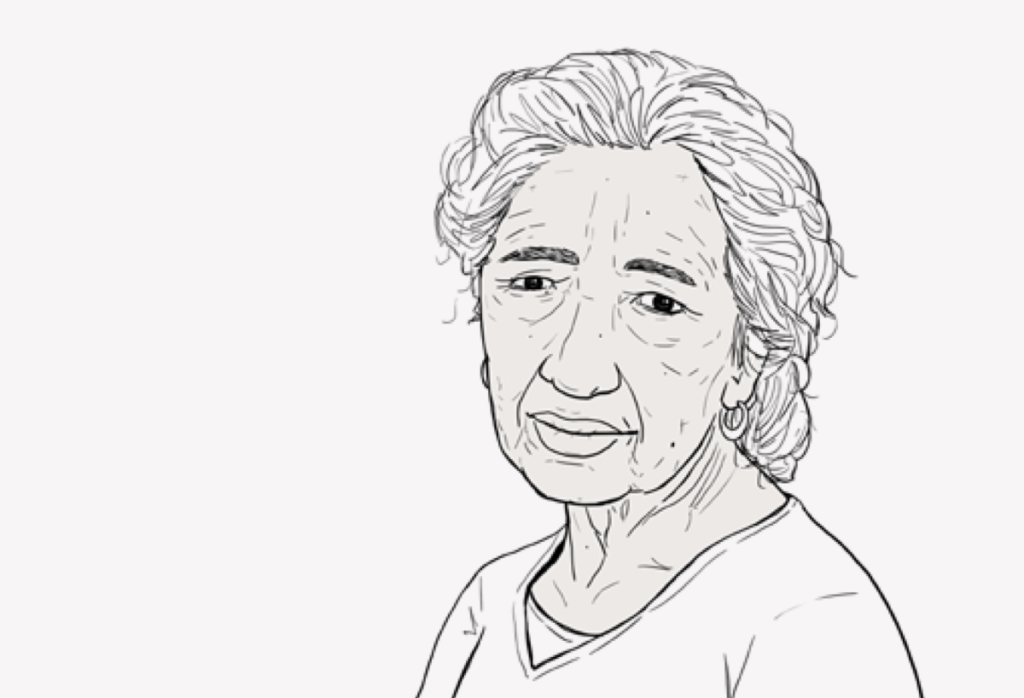 I become invested in a future inverted state for the anchoring personas; John, Maria, Lam, Alex and Carrie.
The book comprises five chapters:
Aging and Community;
Health Interventions;
The Promise of Gerontechnology;
Economic Contexts;
Identity.
"The experience of developing a chronic condition, losing mobility, or simply inhabiting a visibly older body is especially challenging in a society where personal worth is inextricably tied to the perceived health of body and mind."
Gerontechnology
"Technologies only come to life and have meaning as people use and adopt them. At the same time, technologies play a central role in the constitution of time regimes, as our very experience of human action and the material world is mediated by technology."

Judy Wajcman, Sociology Professor at LSE from page 129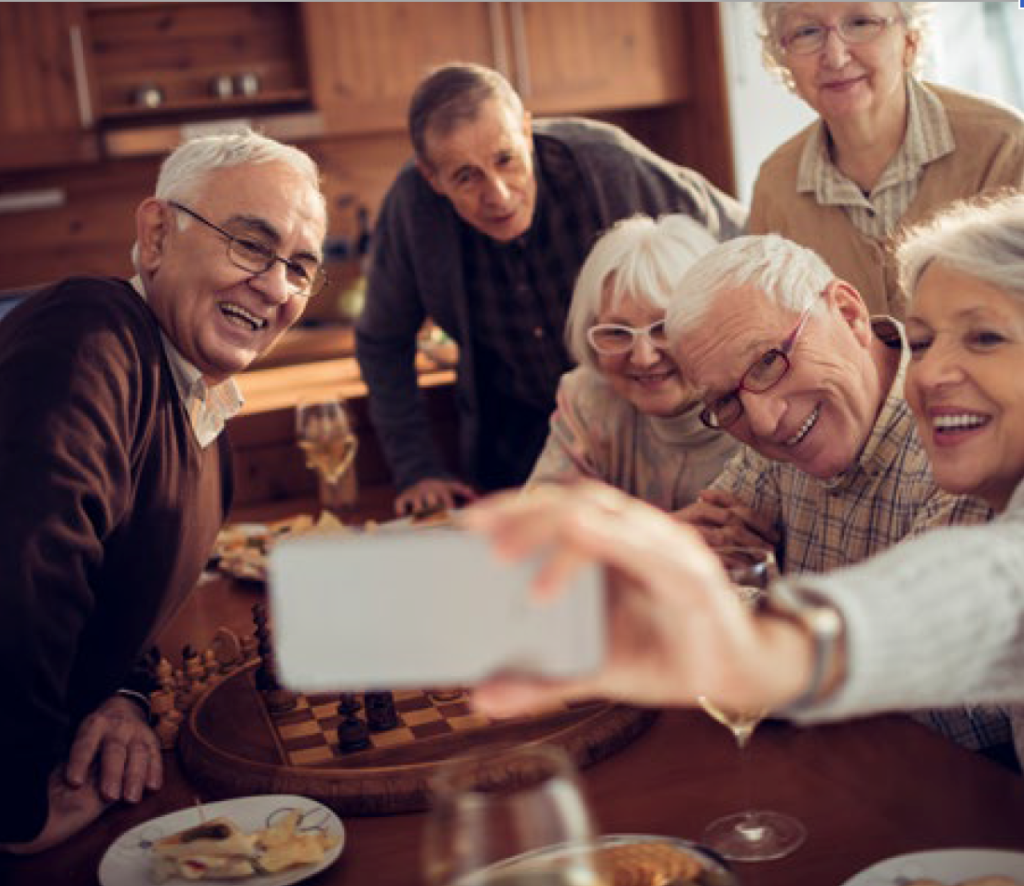 The mark of a good book is that we learn something new. In the Future of Aging we are introduced to Gerontechnology.
"Gerontechnology is an entire field of research and design geared toward making technology specifically for older adults […] Gerontechnology marries engineering and science–like emerging developments in sensors, computation, and data science–with gerontology."
In their conclusion, the team state that their goal was to create a resource that would help organizations design better possible futures for aging adults. In the conversation with Jeanne Beker, CM notes that she has found a wonderful sense of acceptance that has come with age, feeling totally comfortable in one's skin. The book is intended as a call to bring aging adults into the fold and push industry leaders to build possibilities for an exciting, fulfilling future of aging.
First, you need to read this book.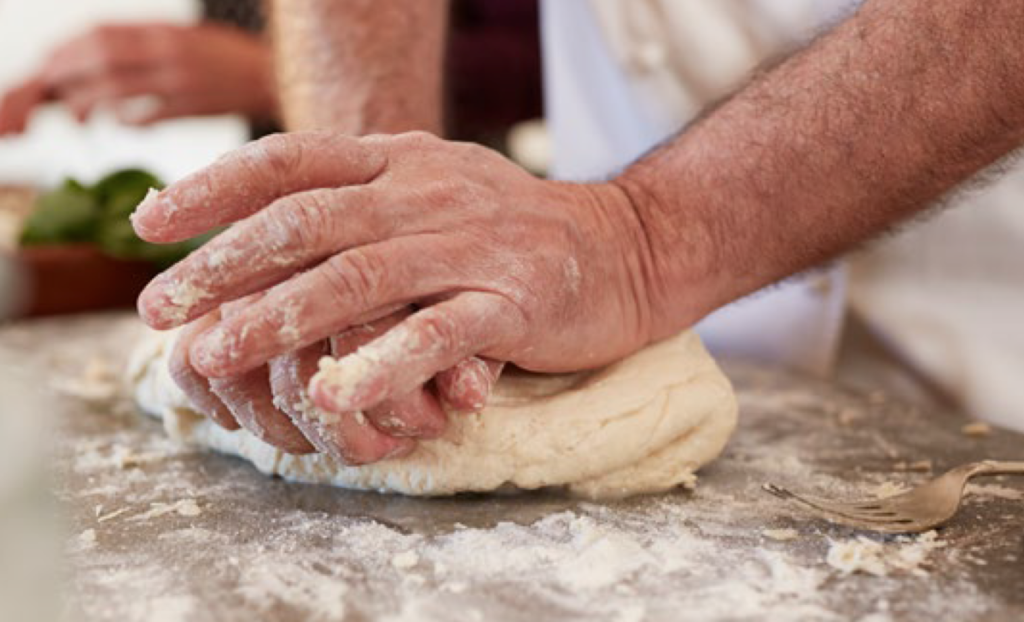 "The Future of Aging provides a nuanced, thoughtful and compassionate view of what it means to age with purpose, vitality and dignity. As we look to innovation to improve the experience of aging, this book reminds us that the human experience is core to that work and challenges us to think deeply about what matters to people as they age. Whatever your industry or experience, there are insights for everyone in the Future of Aging. Congratulations on raising the bar in the global conversation about aging and innovation."

Alexis Wise, Director of Health at Sidewalk Labs.
Spaces + Places of Care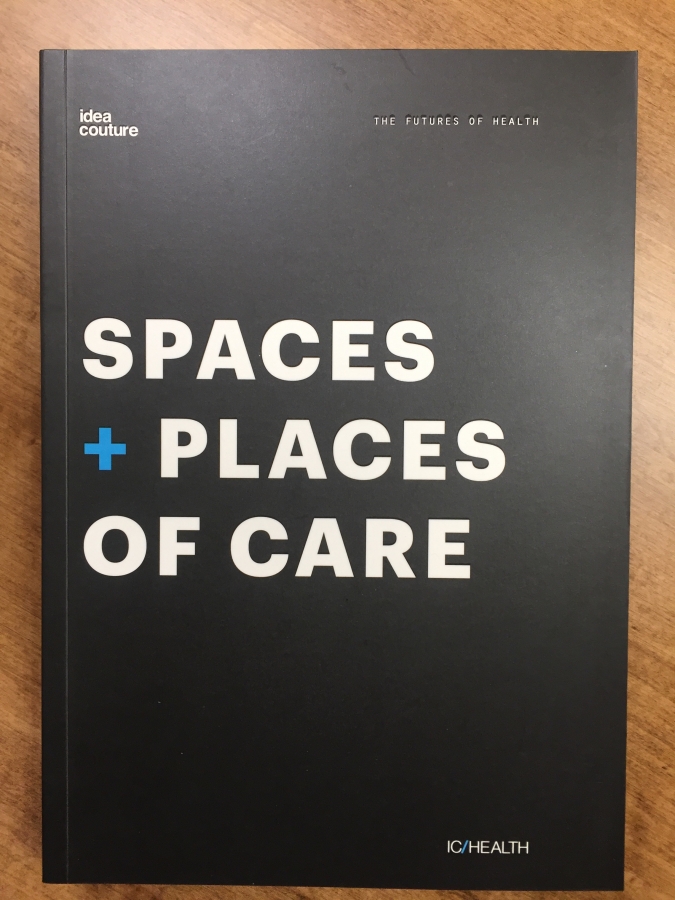 Spaces + Places of Care – The Futures of Health has been our favourite health-related book for many years. Published by Idea Couture in 2016, we have regularly featured it in our top recommended health reads.
The strategic foresight/speculative design methodology employed by Idea Couture is evident in this new masterpiece with a systemic perspective, experiential insights, foresight shifts, design strategies and future scenarios.
Launch event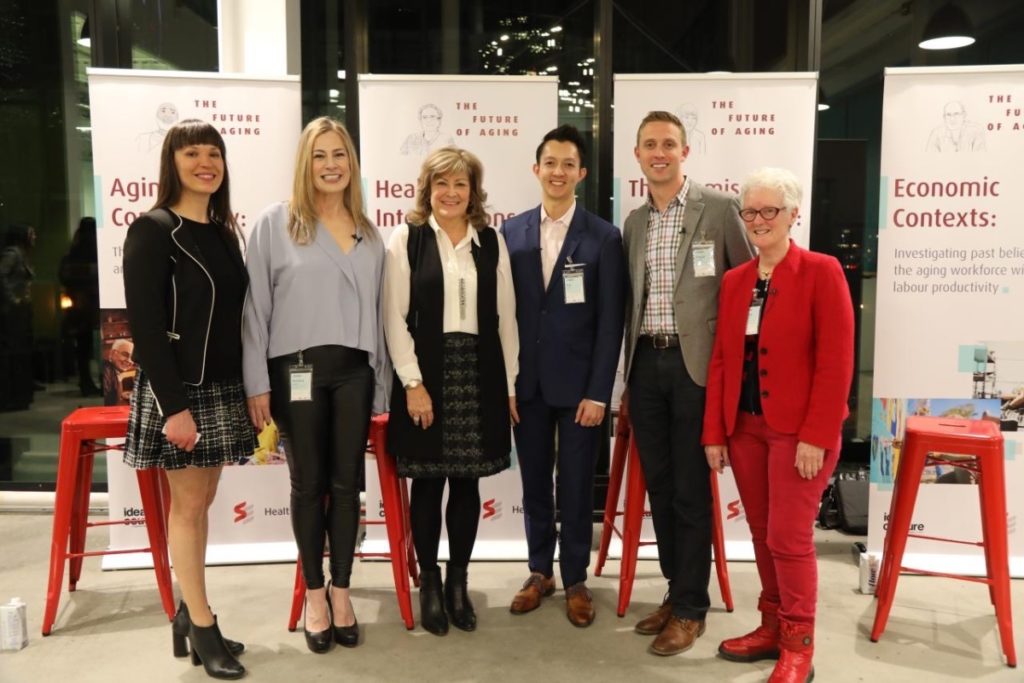 The book was launched at a panel event in Toronto on February 19th.
"You are HEROES @ShirleeSharkey and @ZaunaKhayat I had the privilege of reading the book prior to launch and it is both timely and on the spot, and looking from what's ahead of us, not a day too soon," wrote Lucien Engelen on Twitter.
Order your copy of The Future of Aging here
---
All images courtesy of The Future of Aging by SE Health & Idea Couture. Reproduced with permission.
---
Opencity Inc. thinks giving a spotlight to charities is important and one way we can be socially responsible.