These seven worthy reads changed our thinking in 2019. Find out why they could be a valuable use of your time.
The books cover categories that include curiosity, tech, health, economics, geopolitics and intriguing historical fiction.

7 Worthwhile Reads
The Long Chain by Chris Anderson
The Power of Why by Amanda Lang
The Spy and the Traitor by Ben MacIntyre
Deep Medicine by Dr. Eric Topol
Blackberry Town by Chuck Howitt
The New Silk Roads by Peter Frankopan
21 Lessons for the 21st Century by Yuval Noah Harari, PhD
The Long Chain by Chris Anderson

This was a gripping book that caused me to relay parts of it to those around me for months. It was one of the books recommended at the True North conference, powered by Communitech.
The premise is simply that the long tail has greater commercial value than our obsession with the top 10 or 10 hundred best sellers. I could write a blog post about this book alone. That is still likely.
If Amazon is indeed printing books on demand and delivering them the next day, then that is the single most flabbergasting fact I heard all hear. Only a publisher would notice the difference. Wikipedia also provides another illustration in the book of the long tail versus Encyclopedia Britannia.
Anderson's epilogue notes that there are three participants in Long Tail Markets.
Consumers – Effect: largely cultural. People have more choice, so individual taste is increasingly satisfied even if the effect is an increasingly fragmented culture.
Aggregators – Effect: largely economic. It's never been easier to assemble vast variety and create tools for organizing it, from search to recommendations. Increased variety plus increased demand for variety equals opportunity.
Producers – Effect: largely non-economic. From the perspective of the non-monetary economy of reputation, the Long Tail looks a lot more inviting for its inhabitants.
"But for the vast majority of us who live, work, or just play in the Tail, the cultural shift toward minority taste is already bringing a richer, more vibrant culture."
I started to see numerous examples, including the one below for jeans at American Eagle. Even blogs such as this provide a long tail compared to mainstream media. Milton Transitional Housing came about from the blog I started in 2008.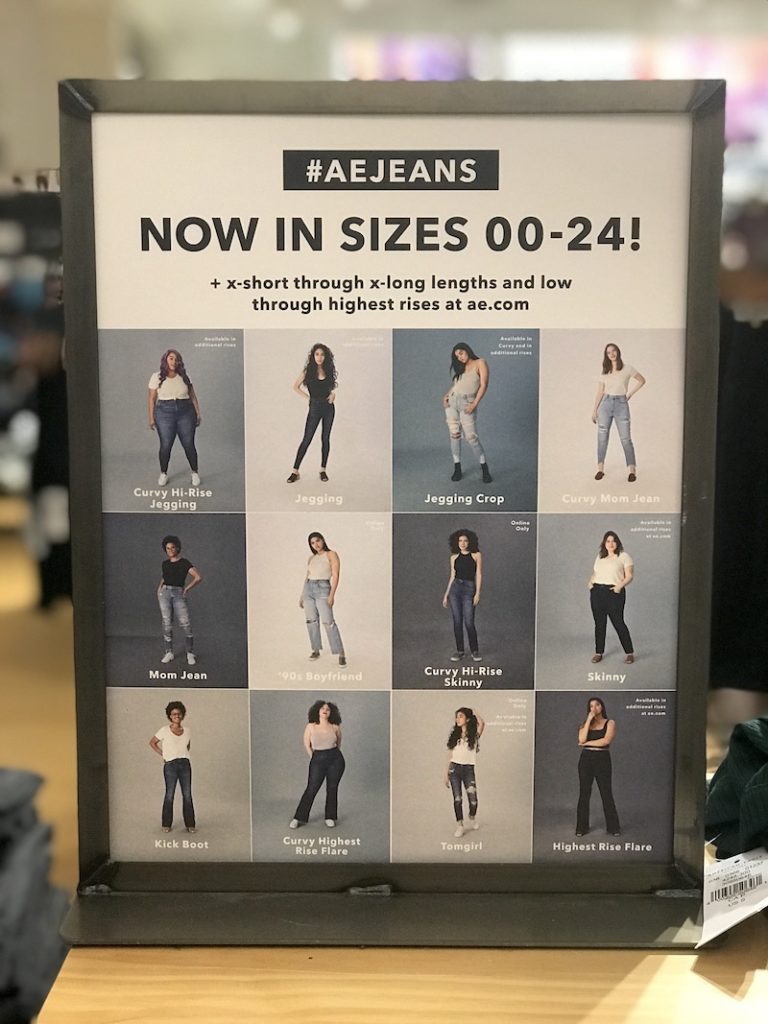 The Power of Why by Amanda Lang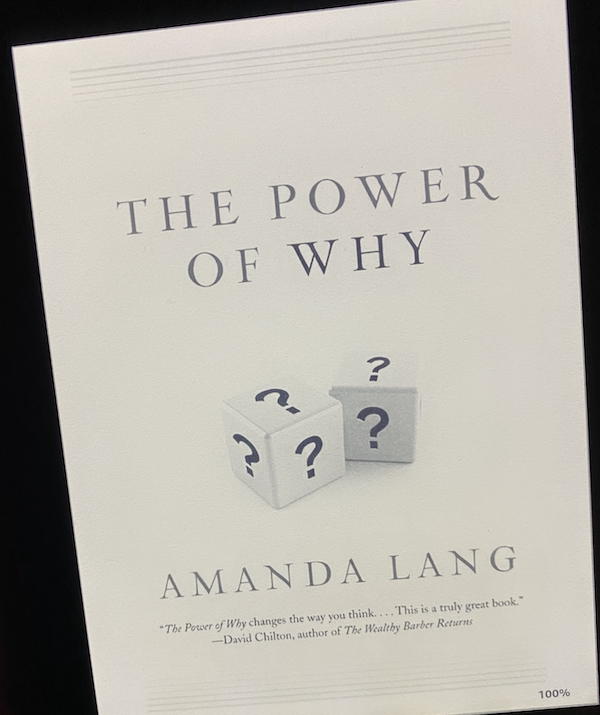 This latest read that slipped straight into second place. It is again terrific to see a Canadian author with business examples from Ontario and Canada.
"Often the first step in innovation problem solving is to abandon preconceptions so that you can try to see the situation from a different angle."
The notes at the end about the sources of each chapter I found especially valuable. I started to appreciate that my entrepreneurialism is that my childhood curiosity, powered by ADHD, has never wained. I was absorbed by this book, which I found describing who I am and why I have become so engrossed in the start-up health tech ecosystem of Kitchener-Waterloo.
"And it will also be good for us. Asking these questions can make our lives a whole lot better. At work, the moment we stop questioning and trying to improve is the moment we stop having fun.
Asking questions that lead even to small change can make us feel more engaged and more fulfilled. The trick is to be willing to embrace the answers, no matter where they take us."
The Spy and the Traitor by Ben MacIntyre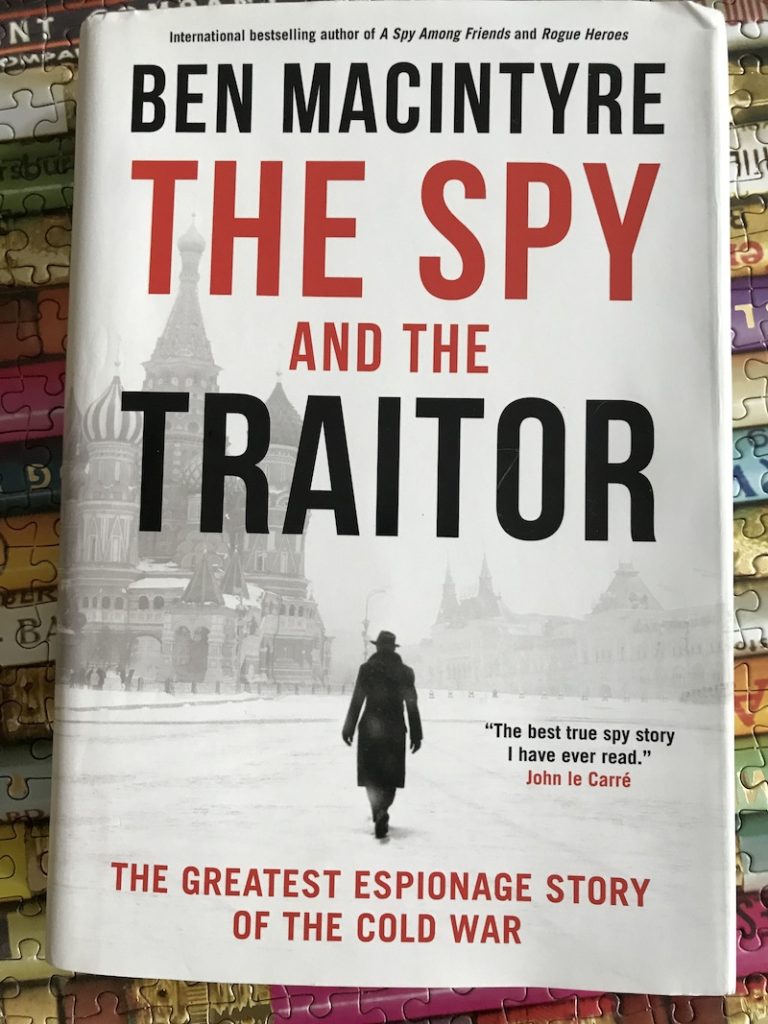 This was a spellbinding page-turned historical fiction based on a true story. So gripping, I could barely put it down. It was a close one for the best book of the year. Intriguing.
Deep Medicine by Dr. Eric Topol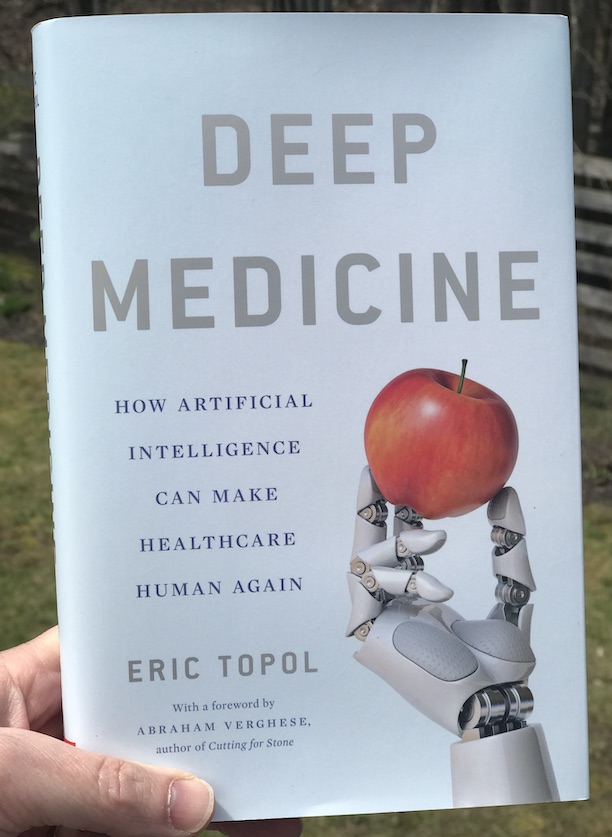 "Time is essential to the quality of care patients receive and to health outcomes."
Dr. Eric Topol's latest book, Deep Medicine is poignant prose that reminds me that despite the phenomenal promise and anticipation of Artificial Intelligence (AI) the time that a clinician spends with a patient is pivotal to restoring health. Read my LinkedIn article titled Deep Empathy – An intersection of AI & H2H.
This book guides us through AI, Neural Network and Deep Learning. A perfect read to contemplate how AI can advance rare disease research and how pattern matching could aid preoperative stoma site marking in emergency cases.
Each year, we have shared our top recommended reads. Among those was The Patient Will See You Now by Eric Topol. It remains the starting point before reading Deep Medicine.
Blackberry Town by Chuck Howitt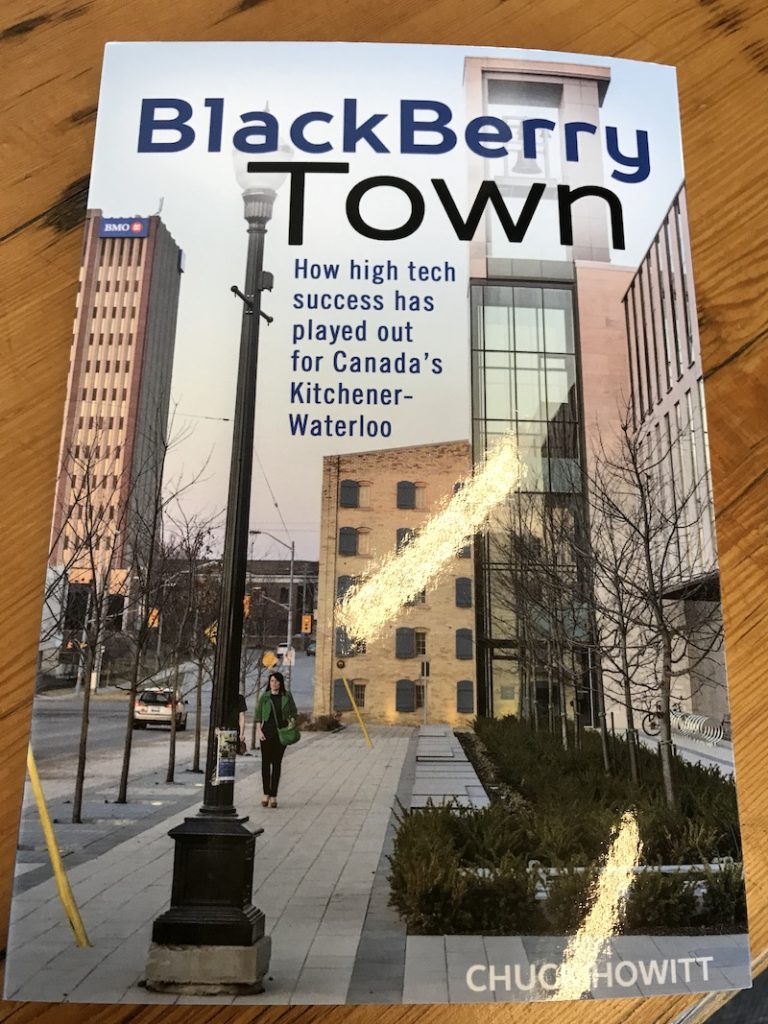 This may not be a profound literacy classic. Yet, for anyone interested in entrepreneurial journeys or with connections to Blackberry/RIM, the University of Waterloo or tech start-ups, then this is a fascinating recount of one of the tech behemoths. I moved to the Waterloo Region a little over five years ago. I knew that RIM Park was in Waterloo, although I had failed to appreciate why RIM/Blackberry was in Waterloo. The book describes the symbiotic relationship between RIM/Blackberry and Kitchener-Waterloo.
"According to the CBRE, the region's tech labour force didn't shrink after Blackberry shed all those jobs. It actually grew by 22 per cent in the 2012-17 period and now stands at more than 20,000, the third-highest concentration of tech workers in the country, behind only Ottawa and Toronto. Those 20,000 tech works are spread throughout more than 1,000 tech enterprises – from small to big, young to old. Waterloo is firmly on the map as arguably the most vibrant and robust tech market among medium-sized urban areas in Canada."
The book contains profound lessons about pitfalls to avoid. Iain Klugman and Communitech in Kitchener comes off best. The RIM/Blackberry co-founders such as Jim Balsillie who has made substantial investments, including the Institute for Quantum Computing at the University of Waterloo. This is predicted as the next big bet and bigger than the smartphone or AI drivers.
In our last post, we reported on the landmark pioneering Medical Innovation Xchange (MIX), which has just opened in Kitchener.
The New Silks Roads by Peter Frankopan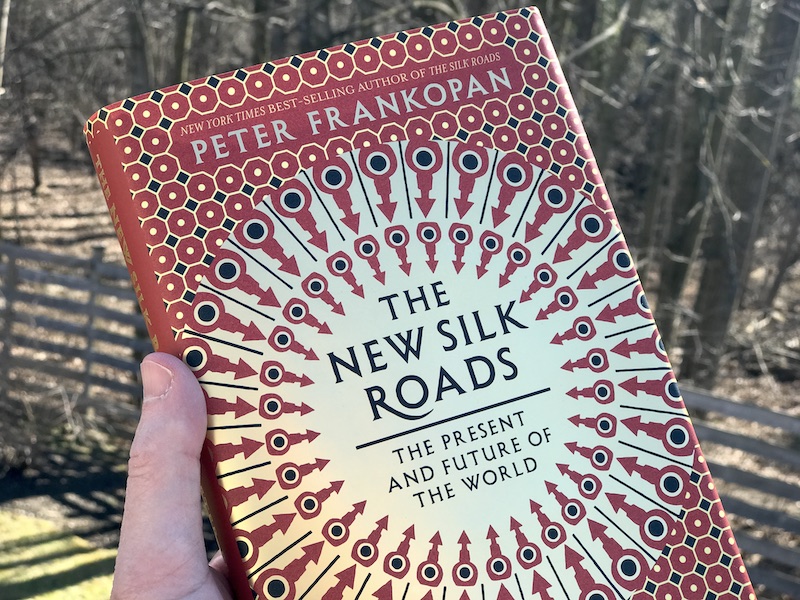 The original book from 2015 is a worthwhile read on geopolitical education. This new supplementary book considered more recent developments along the Middle East to China axis, emphasizing why we must not underestimate its critical global role. We think this book should be a mandatory read of world affairs.
"All roads used to lead to Rome. Now they lead to Beijing."
21 Lessons for the 21st Century by Yuval Noah Harari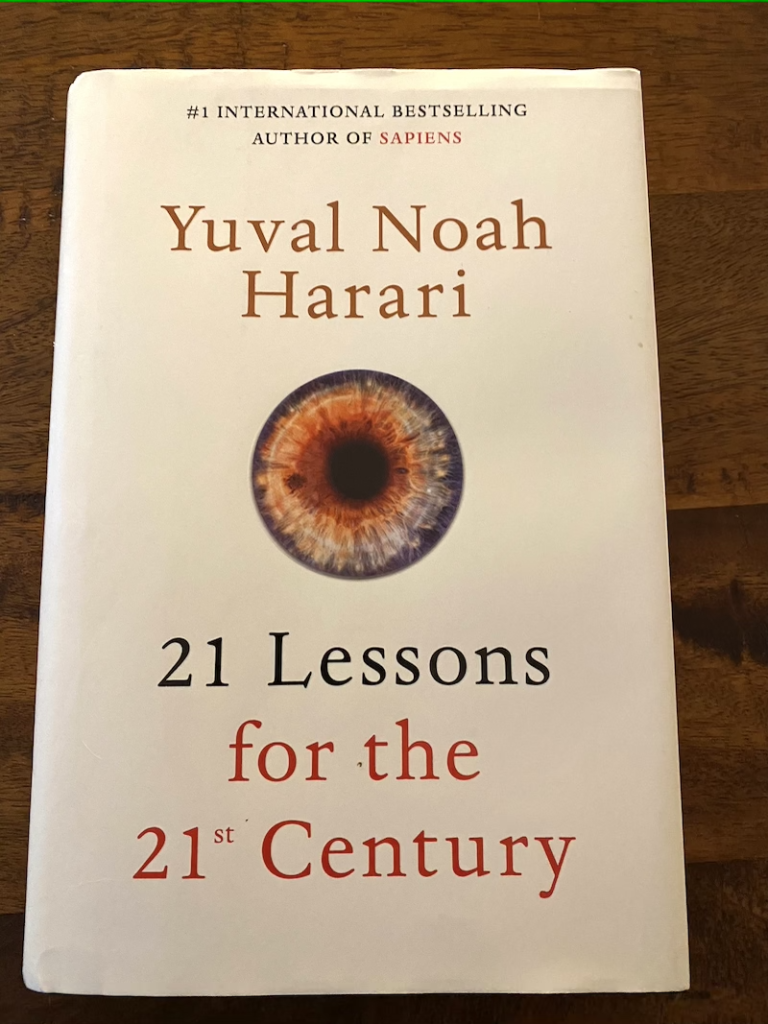 This third book resonated more with me than the original Sapiens and HomoDeus books. In parallel, I recommend listening to his various lectures on YouTube, including this one here at the World Economic Forum. An extract below about the ownership of data reiterates the stance of Dr. Topol noted above.
"Those who control the data control the future, not just of humanity, but the future of life itself. Because today, data is the most important asset in the world," describes Harari. "You can really summarize a hundred and fifty years of biological research since Charles Darwin in three words Organisms Are Algorithms. This is the big insight of the modern life sciences, that organisms, whether viruses or bananas or humans, they are really just biochemical algorithms and we are learning how to decipher these algorithms."
"Now, why is data so important? It's important because we have reached the point when we can hack not just computers, we can hack human beings and other organisms. There is a lot of talk these days about hacking computers and email accounts and bank accounts and mobile phones. But actually, we are gaining the ability to hack human beings. Now, what do you need in order to hack a human being? You need two things. You need a lot of computing power and you need a lot of data, especially biometric data."
"So, after 4 billion years of organic life shaped by natural selection, we are entering the era of inorganic life shaped by intelligent design. This is why the ownership of data is so important."
We hope you also find these worthwhile reads.
You Choose Our Next Charity Spotlight
Here you pick which charity we feature next in this free spotlight. Opencity Inc. thinks giving a spotlight to charities is important and one way we can be socially responsible.
NOMINATE YOUR CHARITY SPOTLIGHT