My colleagues are often perplexed by my paddlesport journalism. Where the heck does this fit with thought leadership and online authority in healthcare? There is distinctly more overlap than may be apparent. Canoeing provides us with our sandbox environment.
Once seemingly distinct fields now intersect like a Venn diagram. The process methodology is similar; only the topic is unique. However, parallels between sport and business management are nothing new.
One of Opencity's clients in the International Canoe Federation (ICF). We are again providing social media commentary of World Cup and World Championship events for the 2017 season. This aims to build the ICF as an online brand; the go-to authority for the Olympic canoeing disciplines, as well as sharing a love of the sport.
Every marketer needs a safe space in which to experiment. We learn by experimentation. The canoeing world has provided this incredible sandbox environment to innovate. After the London Olympics, we started experimenting with the use of Twitter for live race commentary. Just to see whether it could work. By the Rio Olympics. we expanded it to cover Canoe Slalom, Canoe Sprint, and Paracanoe.
Fostering a culture of innovation
This season, we are using Meta-Video. An online application that allows us to split a live video feed tagged into individual races for sharing. This means athletes, media, and spectators can watch just the particular race that interests them rather than among a four-hour feed. We are still experimenting and learning.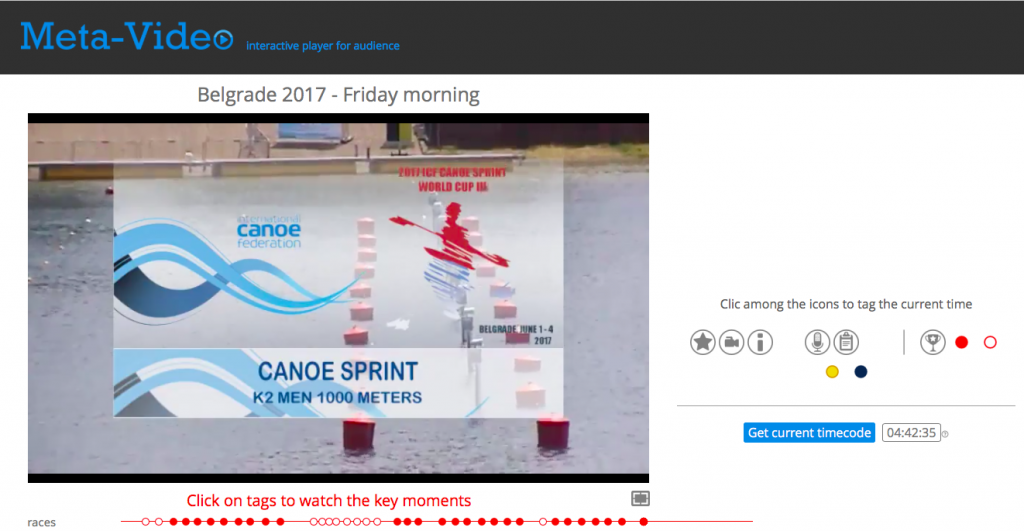 We are also now utilising the chat pane in the YouTube live feed. We appreciate that those following the YouTube live feed are not following Twitter at the same time. So as an experiment, we are posting some tweets into the live chat pane. It helps reinforce our brand; while stimulating conversation.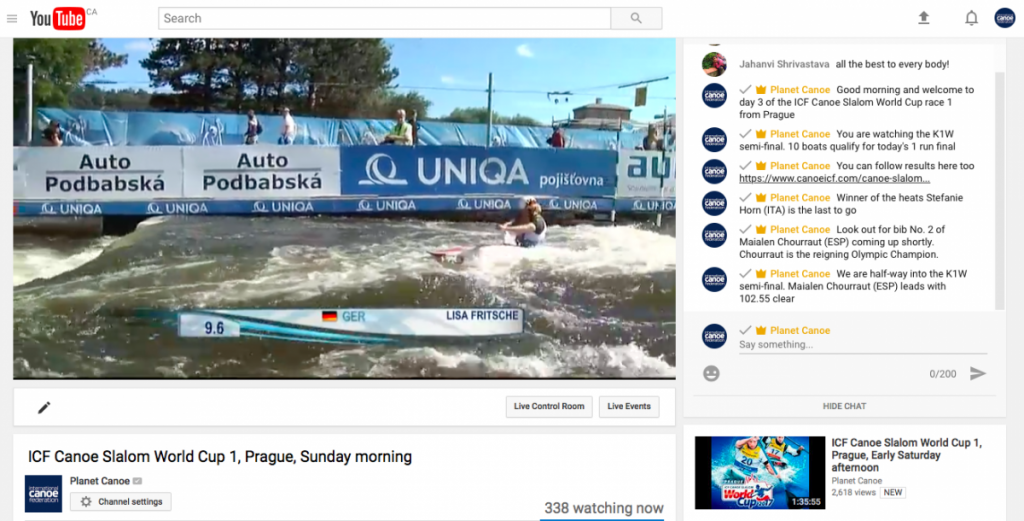 We continue to use Ripl to great effect to help amplify our communication across social media channels. You can read our case study on the Ripl website here.
Parallels with the healthcare industry
Parallels between sport and business management are nothing new. The World of International canoeing over 15 years has taught us how we can use technology to stay near the cutting edge of healthcare content marketing.
Elliot Fung, Director, Innovation and Strategic Partnerships at Waterloo Wellington Local Health Integration Network challenges us to Uberize healthcare.
"Real innovation, disruptive innovation, in solving our biggest health and social services will be realized through the deepest collaboration across health, technology, community, social services and government, when those sectors come together to not only lead together, but truly put patients first."
"I want you to disrupt," he says in his guest blog titled Why I don't want you to Innovate; the paradox of innovation.
"To be an innovator in health care, steps ahead isn't good enough for patients – you must be willing to take risk, create a totally new paradigm, and most importantly leapfrog the status quo."
Fung's comments above reflect our growing support with the hacking mentality to solve healthcare problems. By experimenting in our canoeing sandbox, we can bring content marketing ideas to our healthcare clients in building online authority.
Mutual transference
The symbiosis goes multiple ways. Our practical application of the inbound methodology with our healthcare clients through tools such as HubSpot and HootSuite can benefit the International Canoe Federation in building online authority. No-one has it perfect, yet, taking experience learned in one sandbox can drive strides in another.
Photo courtesy of ICF photography Balint Vekassy canoephotography.com