The ability to create quality event reviews is a skill, yet one that can be acquired. Here we explore three simple tips to help you produce event summaries seamlessly.
In each case, an element of planning is needed. Don't wait until after the event to consider the content of the review. Start amassing material from the second you arrive so that crafting it into a summary is easy.
Video
Video is attractive for many reasons. Here are just some of these reasons to include it:
It improves the engagement of an event review blog post when included early on;
From the video, you can take a quote. We use a tool called Trint to obtain a transcript of the video clips;
You already have everything you need to obtain a video. Read this post about using an iPhone to create a video.
Ask engaging presenters for a short video interview. These are 30-40 seconds in length. We use the same three questions every time.
Who are you?
Where are you?
Why is this important?
Tweets
We tweet our way through conferences. We start with a photo of the outside of the venue. We create a 30-second selfie video.
"Good morning and welcome to day 1 of the xxxxx conference in xxxxx. Follow hashtag #xxxxxx."
We try to tweet photos of each speaker, panel and pertinent slides. The quality is good enough when posted as tweets. We don't use the images of slides but these can be added as lists within the event review summary. We capture short quotes from the speakers as tweets.
"The economic impact of the work you do cannot be overstated. I am extraordinarily impressed with your ingenuity, said Steven Del Duca, Minister of Economic Development and Growth in his opening keynote. "This is just the start of Ontario's Medtech story."
Why you ask? First, to catalogue a chronology of the event. Second, because publishing up to 10,000 tweets a year means we have become highly efficient in using it to build brand authority. Read what we learned from 10,000 tweets in 12-months here. Every tweet uses the event hashtag.
A day or so after the event, we can then search the event hashtag on Twitter, and we now have a complete record of the event from our own and others' tweets. Drafting an event review becomes infinitely more manageable. There have been some occasions, where we have lifted a quote directly from a tweet. Or, we have included a screenshot of the tweet in a post.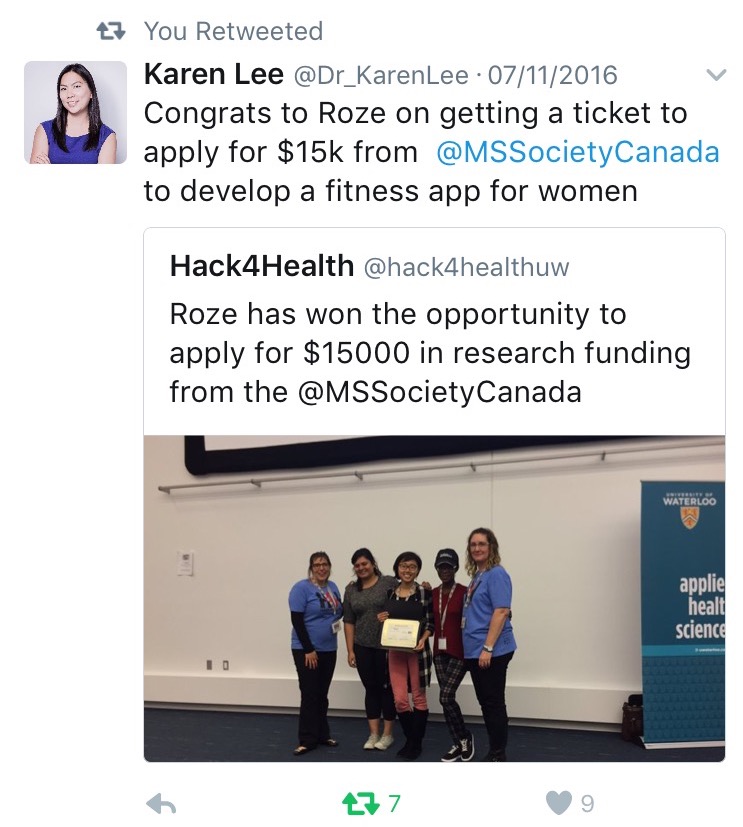 Books
The launch of e-readers failed to temper our inherent desire to read printed books. And, despite our shortening attention spans, we recognize those leaders who are well read. It has been rare to attend any conference and not hear at least one speaker recommend a book or white paper document.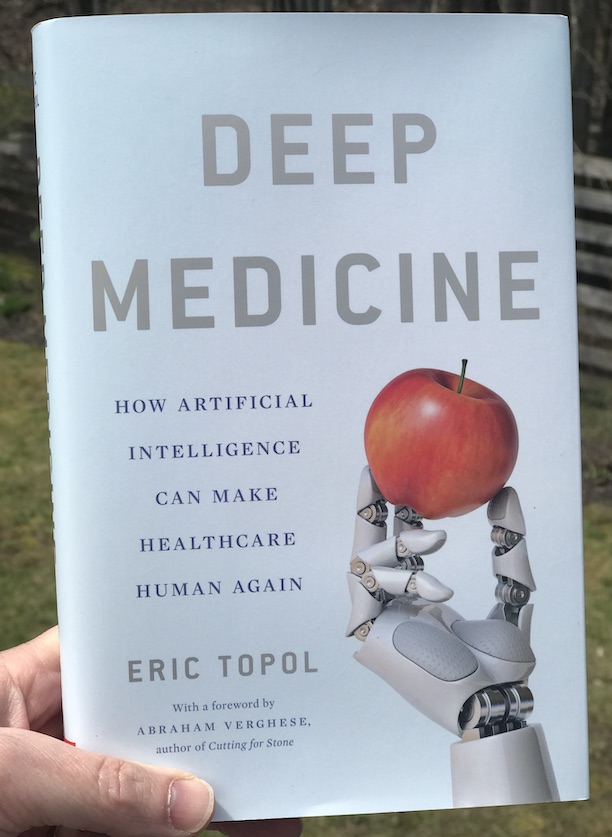 It appears that including a picture of you holding a book is not an infringement of copyright. This makes it easier to add a picture of the book cover in your post. Taking a picture of the book from the internet, on the other hand, would not be acceptable.
Sometimes, we have asked a speaker why they have recommended a book, then included as an interview or quote in the review. Here is a post entirely about 7 Toronto Health Innovation Week reads.
Stitching it all together
With so much potential material to collate in summary, the task is to pick out a connecting thread. We often write more than we publish and then delete sections that no longer support the emphasis of the story.
From attending the event, we have accumulated the following:
A landscape image of the venue;
A selfie video describing the event;
One or more short video with presenters;
A photograph of a panel of speakers;
A chronical of tweets;
Photos of pertinent slides;
A recommended book;
A list of website resources.
You have more than you need to craft an excellent summary. We always include hyperlinks to the organizations mentioned. Everything we ever publish has been edited repeatedly through both Grammarly and Hemingway Editor to ensure readability and accuracy. This post is written in plain-English.
These three simple tips work every time. Try it.
CHECK OUT THIS EVENT REVIEW TO SEE ALL 3 TIPS IN ACTION