These ten books piqued our curiosity in 2020. Acting on what we have read can make a positive difference. Find out here why they could be a valuable use of your time.
There was no normal through 2020. Setting aside 30-minutes every morning created some needed structure to our day and lives. Reading Bill Bryson's At Home appeared all the more pertinent. The books cover categories that include health, words, video, digital technology, history and entrepreneurialism.

Make a positive difference with these 10 worthwhile books
The Visual Sale by Marcus Sheridan & Tyler Lessard
The Future of Aging by SE Health & Idea Couture
Successful Aging by Daniel J Levitin
The Splendid and the Vile by Erik Larson
The Body by Bill Bryson
The Story of the British Isles in 100 Places by Neil Oliver
Digital Transformation at Scale by Andrew Greenway
The Professor and the Madman by Simon Winchester
When Breath Becomes Air by Paul Kalanithi
The Lean Startup by Eric Ries
The Visual Sale

The Visual Sale: How to Use Video to Explode Sales, Drive Marketing, and Grow Your Business in a Virtual World by Marcus Sheridan & Tyler Lessard
This qualifies as our top recommended read of 2020 because it would be hard to read and not be inspired to try something different. There are so many astonishingly bright ideas in the book. It was courageous to write a book about video; an oxymoron.  However, there are those like me who are more likely to read the book than watch the video. It is the only book in the list written and published during the COVID pandemic. It was not written to be a literacy classic or to distill years of painstaking research. It is up to date, timely and relevant.
The 4Es characteristics of video:
video is educational;
video is engaging;
video is emotional; and
video shows empathy.
"The only mistake you can make is not trying to create video at all," writes Marcus Sheridan in the book The Visual Sale.
I love that the authors made thought leadership a central theme of the book. Video is the perfect medium to build trust and thought leadership for your brand.
Back at INBOUND18 where I was a speaker on video on marketing manager turned to me to say that their CEO didn't believe video was worthwhile. I'm anticipating that two years later they have hopefully adopted it too. It is great to see the latter part of the book dedicated to tips on how to embed an in-house videographer in the team.
Today, most organizations see the position of "sales manager" as critical and important to their success. The same will be true for the videographers in the very near future–as their financial impact from a sales perspective, will often be more significant than that of the sales manager's."
We are so motivated by the book that we immediately found a project and made plans to compose many videos. One of our clients Spinal Cord Injury Ontario has recorded one for a landing page too. We learn by experimenting and this book provides all the tricks and checklists that you need to get going. It also led us to participate in the #FastForward2020 conference, where the term rawthentic was used by Thomas Buchanan.
The Future of Aging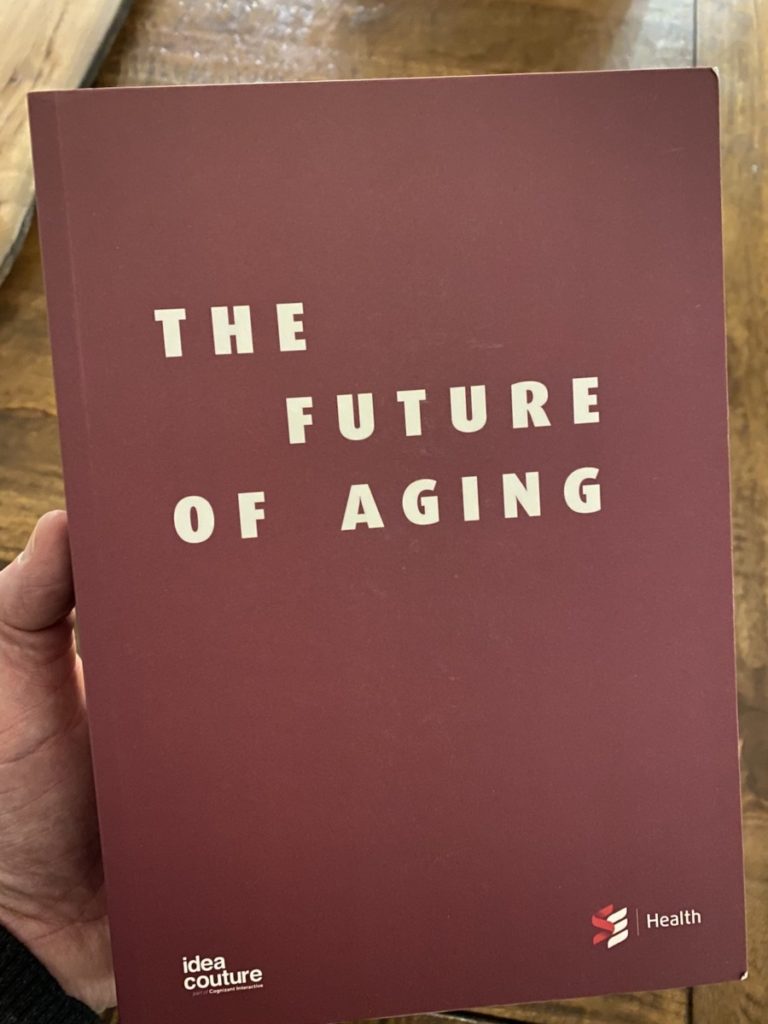 The Future of Aging by SE Health & Idea Couture
The Future of Aging goes far beyond health care. It was the focus of our special review post earlier in the year, where we described it as artistic and balanced in its presentation with poignantly researched quotes. Like Idea Couture's previous Spaces + Places of Care, this book using anchoring stories to portray a current reality and future envisioned state. It is a beautifully presented book. The book also tied in with Successful Aging, next on our list.
We are introduced to the term gerontechnology, "an entire field of research and design geared toward making technology specifically for older adults."
Read our in-depth review of The Future of Health here. 
Successful Aging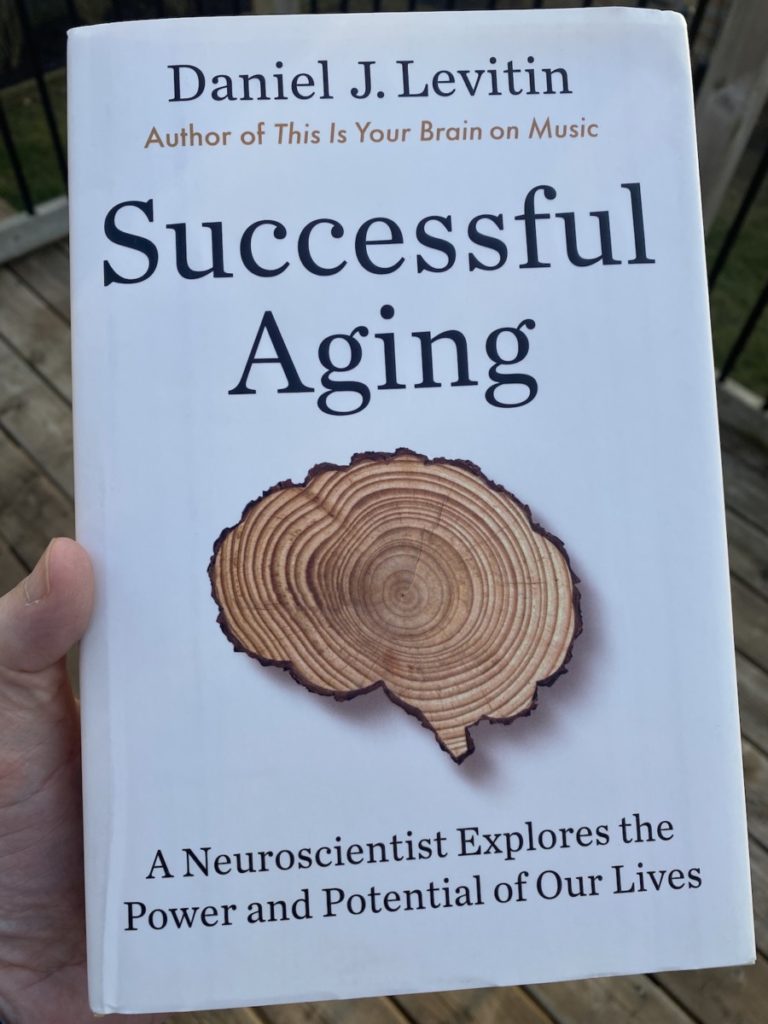 Successful Aging – A Neuroscientist Explores the Power and Potential of Our Lives by Daniel J. Levitin
I wish I had known to implement the book's suggestions to help me retain more of it. It was fascinating to learn even more about memory, the five dimensions of personality and how these evolve through the course of our lives.
Extraversion.
Agreeableness.
Conscientiousness.
Emotional Stability.
Openness.
The book prompts reflection on the personalities of your parents or children and how these five dimensions above shift as we age.
The greatest criticism might be from practitioners in gerontology who may believe that a title of successful aging implies that there can be unsuccessful aging.
We are already taking onboard the strategies contained in these fascinating pages. Close relationships with a spouse, significant other and siblings are shown to make a positive difference. We are already making greater efforts to explore the forest behind our house to keep our minds alert and stimulate new neural synapses. The ADHD, serial entrepreneur streak may also be a driving force in continually trying new things and building new relationships.
The Splendid and the Vile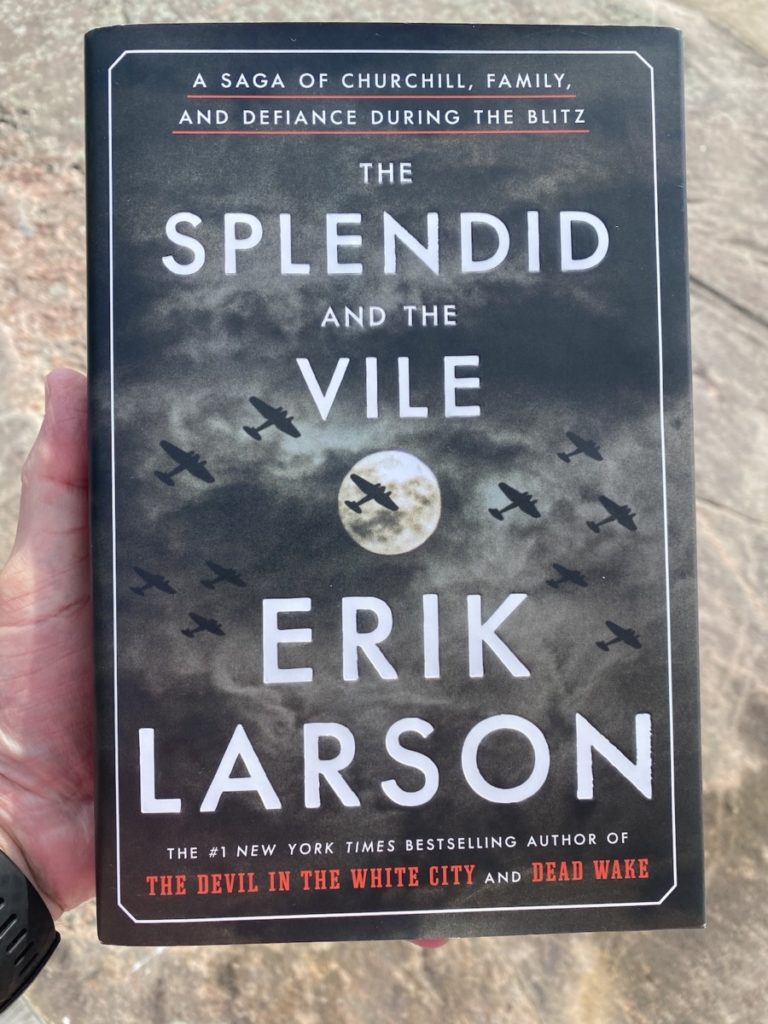 The Splendid and the Vile – A Saga of Churchill. Family and Defiance During the Blitz by Erik Larson
I learned more in this book than through 13 years of school education about World War II history. It is impeccably researched and eloquently written. The book is absorbing and so sadly disturbing. We wish to believe that we learn lessons from the past, yet this book, among others, point to the fact that we often do the opposite.
The COVID-19 has been a time of great loss worldwide. During an eight-month period of the Blitz (1940-1941), 5,626 children died and 39,026 civilian adults in the UK.
The Body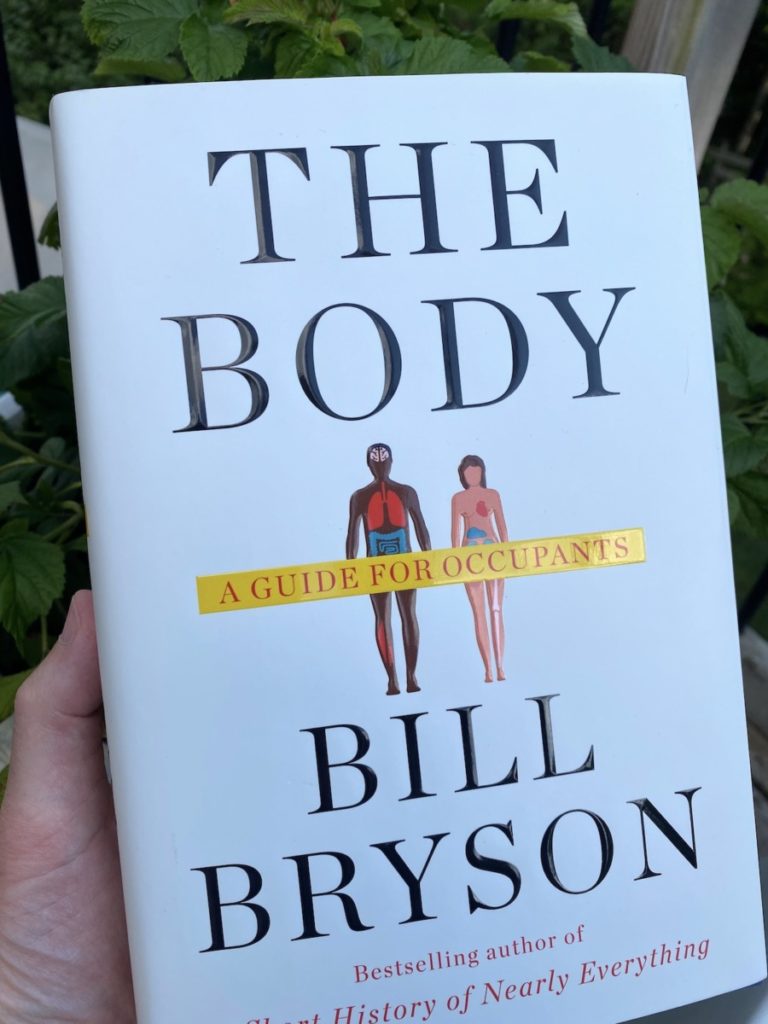 The Body – A Guide for Occupants by Bill Bryson
A fabulous medical textbook that is written in plain-English for all of us to comprehend. As with all Bryson books, this is thoroughly researched and composed.
"Flu is way more dangerous than people think. For a start, it kills a lot of people already–about thirty to forty thousand people in the United States–and that's in a so-called good year. But it also evolves very rapidly, and that what makes it especially dangerous," quoted Michael Kinch for the book published in 2019.

"[W]e are really no better prepared today for a bad outbreak today than we were when Spanish flu killed tens of millions of people a hundred years ago. The reason we haven't had another experience like that isn't because we have been especially vigilant. It's because we have been lucky."
The Story of the British Isles in 100 Places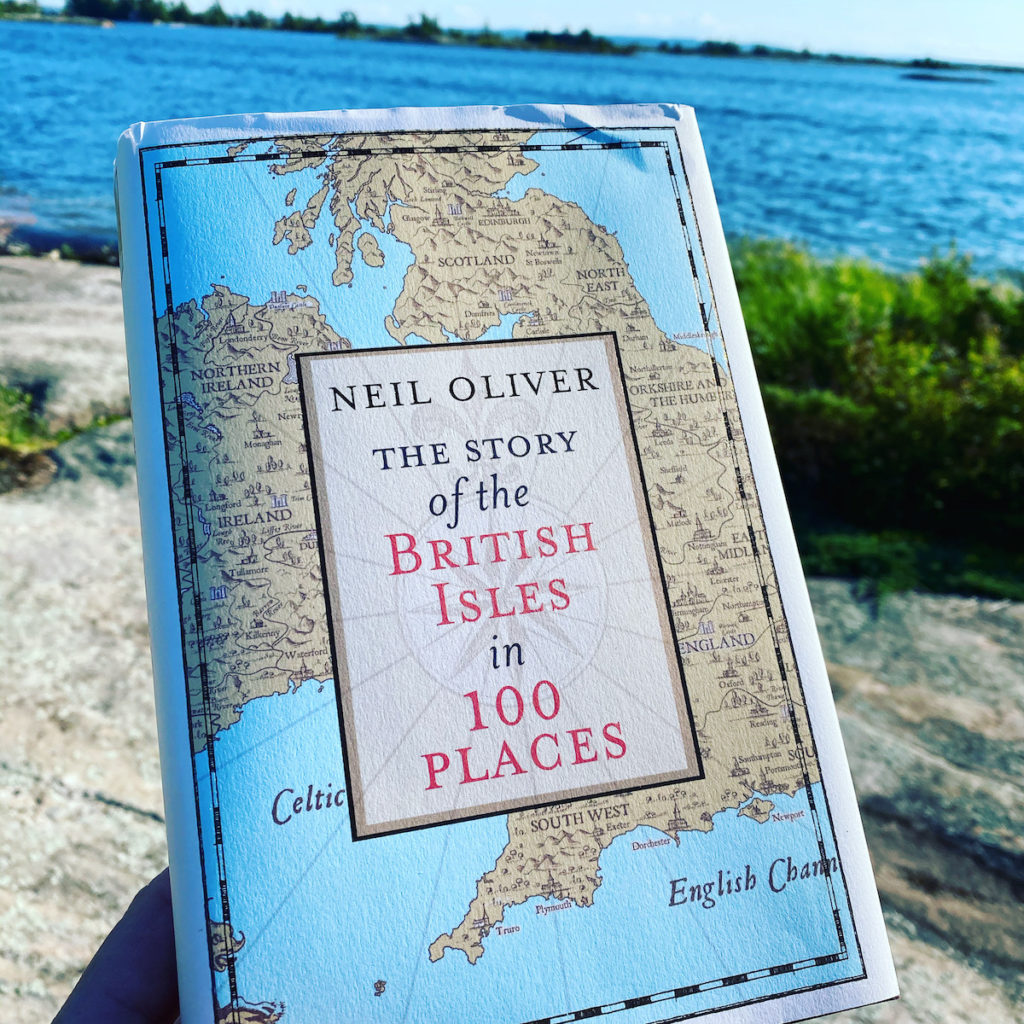 The Story of the British Isles in 100 Places by Neil Oliver
Once starting this book, it was hard to put down. A measure of an engaging book and accompanied by beautiful photography. This is a book you want to keep to hand and another that inspires you to get in a car, plane, boat to travel around. It is much more than a history of the British Isles but one of world geology and history. I grew up in the UK and have travelled extensively, yet I learned so much about familiar places that I never knew previously. It is thrilling that we are continuing to discover new truths.
So after the pandemic restrictions, where should you start?
Digital Transformation at Scale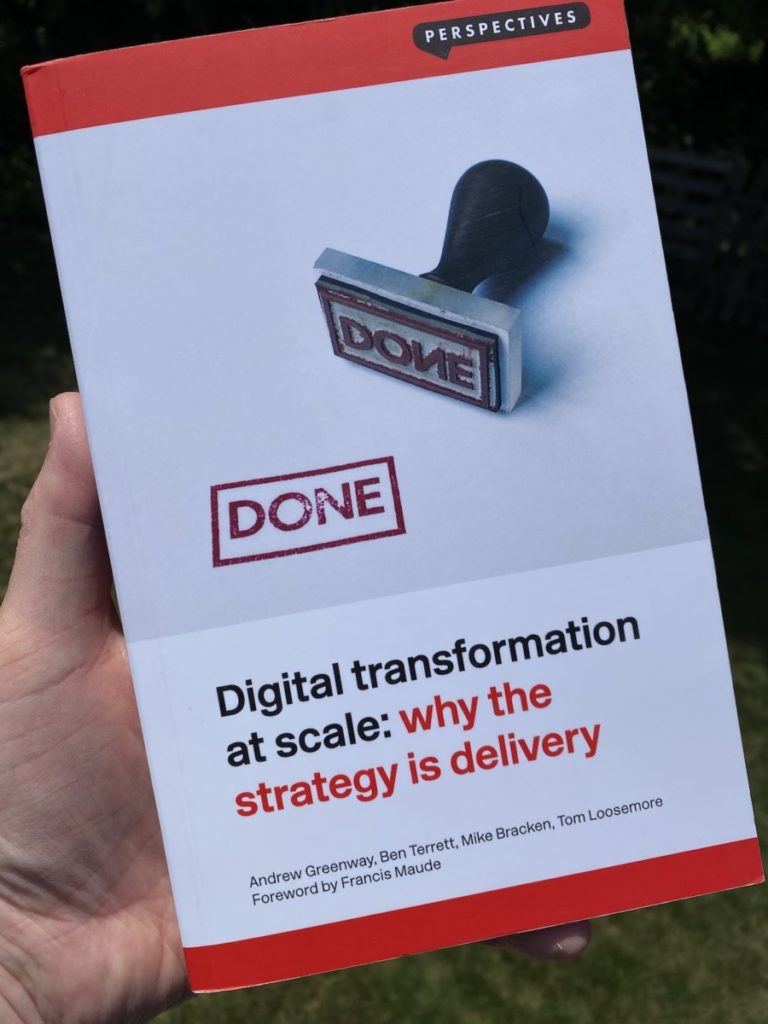 Digital Transformation at Scale: Why the strategy is delivery by Andrew Greenway, Ben Terrett, Mike Bracken, and Tom Loosemore
"In 2016 the UN ranked the UK first in the world for digital government."
This smart book explains how the Government Digital Services (GDS) achieved that. We have talked about First Principles for years, yet will now rename them as Design Principles.
Start with user needs.
Do less.
Design with data.
Do the hard work to make it simple.
Iterate. Then iterate again.
This is for everyone.
Understand context.
Build digital services, not websites.
B consistent, not uniform.
Make things open: it makes things better.
We have been privileged to work with Perry Group Consulting. People, process, and technology is a recurring mantra. We referenced this book in an article for Municipal World.
"Good digital work is a million silent nods of approval, not one loud round of applause."
The Professor and the Madman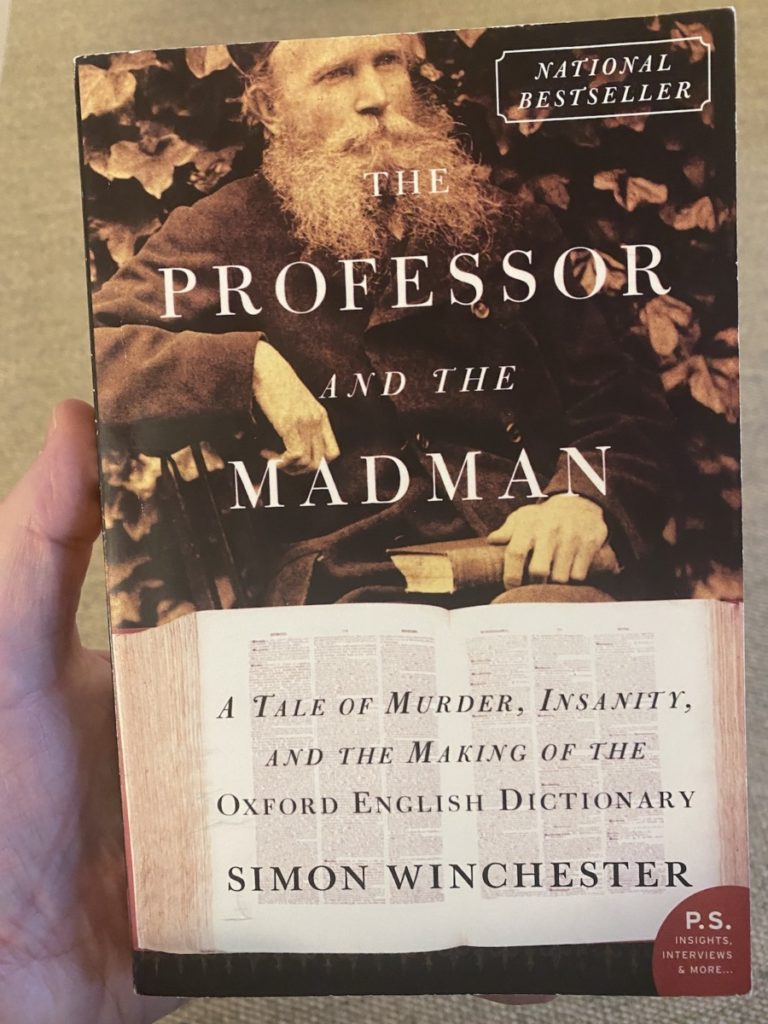 The Professor and the Madman – A Tale of Murder, Insanity, and the Making of the Oxford English Dictionary by Simon Winchester
So much of 2020 has been about exploring the nuances and accuracy of language. The quality of multiple projects has centred around the APA 7th edition Publication Manual. It was curious to then round out the year learning about the extraordinary circumstances culminating after 70 years in the publication of the Oxford English Dictionary on New Year's Eve 1927. The entries for the letter t alone took the editors 5 years to compile.

One of our favourite quotes comes from HubSpot noting that "Big words actually make you appear less credible and confident."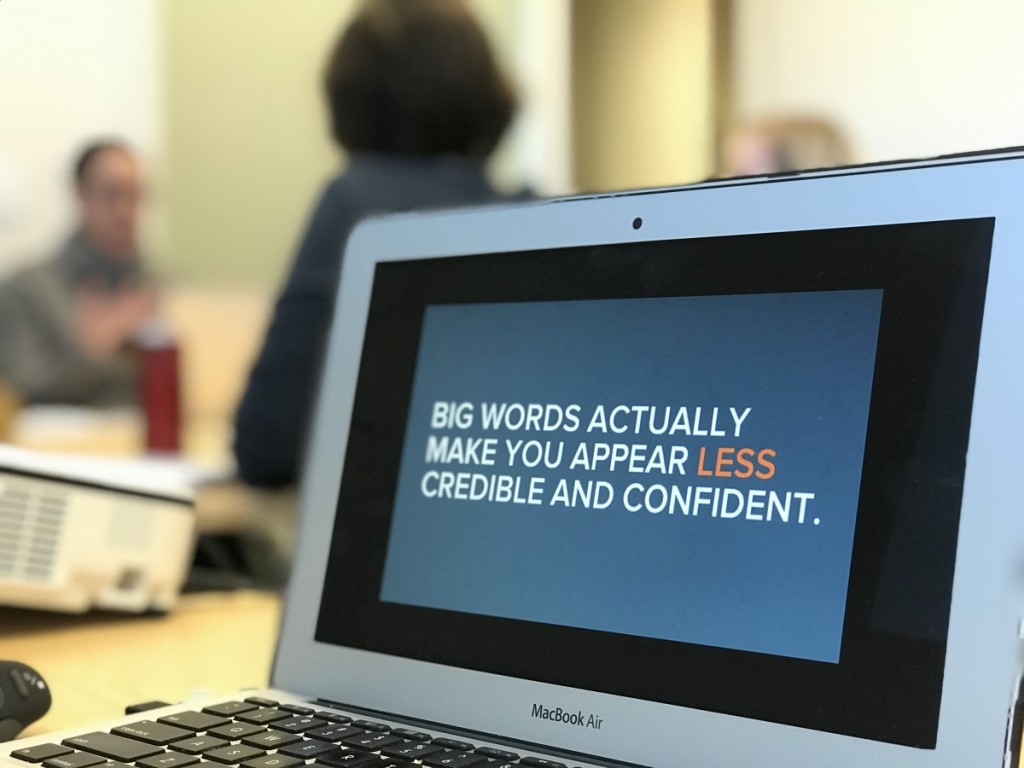 When Breathe Becomes Air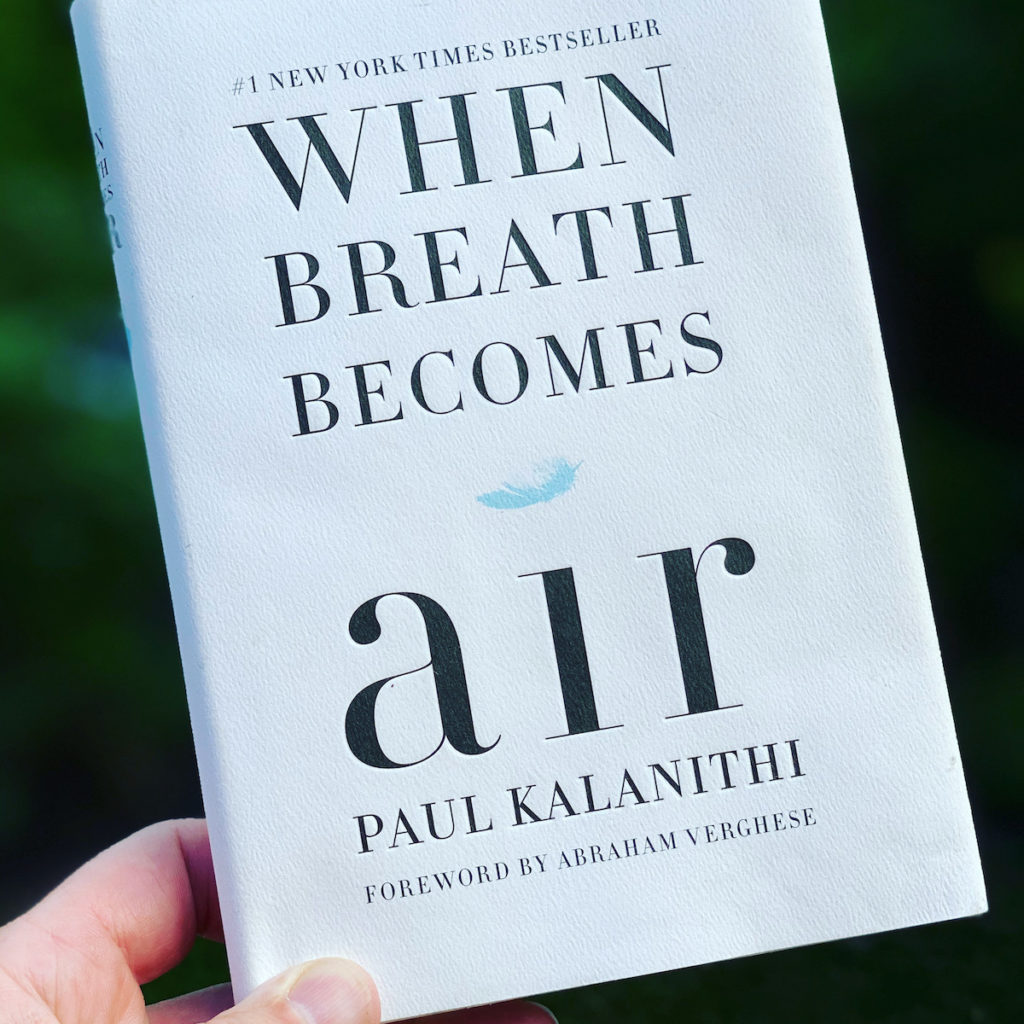 When Breathe Becomes Air by Paul Kalanithi
"The prose was unforgettable," wrote Dr. Abraham Verghese in describing the late Kalanithi's writing. James Murray and team would have been encouraged to see his breadth of vocabulary, much more than the typical 4-5% of the words in the OED. This book will linger long after you have read it.
The Lean Startup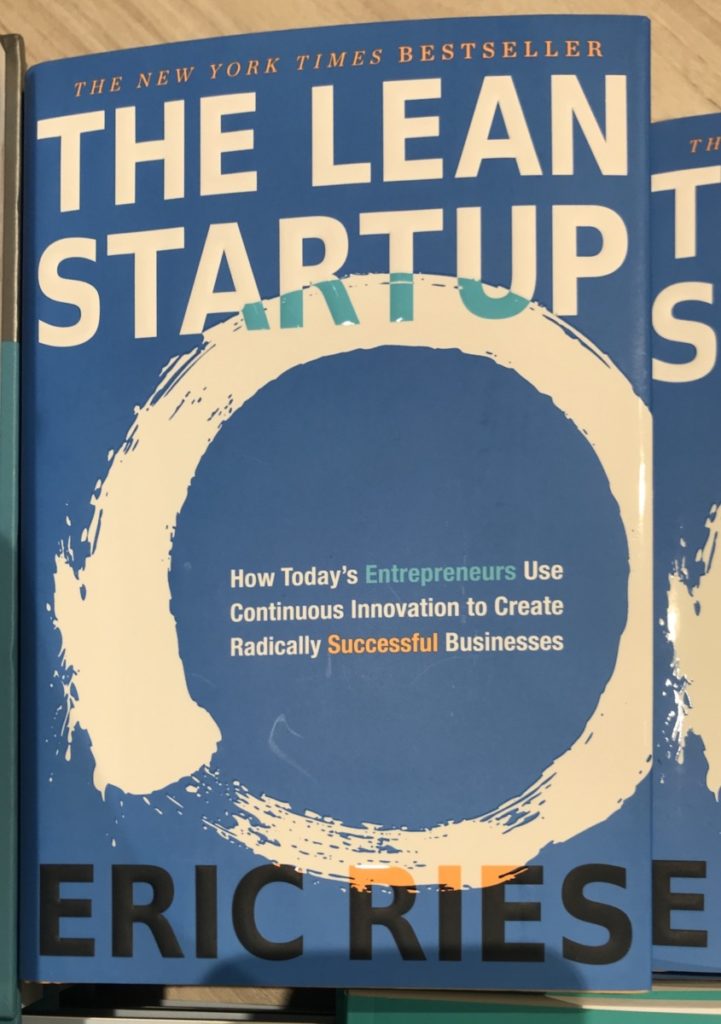 The Lean Startup by Eric Ries
Given our work with startups/scaleups, we have felt remiss delaying reading this book. "Entrepreneur is a job title," declares Ries. It is good to read his views on startup items in large organizations.
"Internal or external, in my experience startup teams require three attributes; scarce but secure resources, independent authority to develop their business, and a personal stake in the outcome," writes Ries.
There are so many threads, the power of open collaboration, or communities of practice. There is much the book helps us learn about the pioneers of Lean through Toyota's example. The importance of small batch sizes will stick with us.
"Both successful startups and established companies alike must learn to juggle multiple kinds of work at the same time, pursuing operational excellence and disruptive innovation."
---
These books teach us critical lessons in respecting others, avoiding past failures and optimism with what is possible. They piqued our curiosity. We encourage you to read them and be motivated to make a positive difference.
Coda – A passage of more or less independent character introduced after the completion of the essential parts of a movement, so as to form a more definitive and satisfactory conclusion. 
Reading It's All Relative by A.J. Jacobs led to finding details about a great uncle with whom our family had lost contact in 1938.
Opencity Inc. thinks giving a spotlight to charities is important and one way we can be socially responsible.