The hacking mentality brings together the ideal mix of patients, healthcare professionals, physicians, technologists, designers, entrepreneurs, decision-makers, business leaders, researchers, administrators and governments. Collaboratively they can break down barriers to innovation in healthcare.
While a hackathon creates inspiring embryonic projects, we need to help these startups to sustain and scale. This mindset led to the Health Innovation Program. Here we learn more about this improved model through #HIP613.
Health Innovation Program approach
Hacking Health Ottawa's Haidee Thanda describes the program of 8 workshops in the Health Innovation Program. In the next video below, she expands further with an example of failure and the importance of having the right people in the room. 
"Over the years we've grown into the Health Innovation Program, and it's a unique approach. Most Hacking Health chapters focus on the hackathon and what I realized was that it was so important to have a program approach to amplify the impact of a hackathon. Hackathons are incredible to bring the magic of different innovators into a room; designers, developers, entrepreneurs, patients, and physicians. What happens after is the most important part; it is the beginning of the journey. So the Health Innovation Program started with ten events. This year we've closed it down a little bit to eight events. It takes people through this journey from identifying a problem, connecting them with resources with people and exposing them to tools so that they can fully have a strong understanding of what the needs are of their potential users and solve it."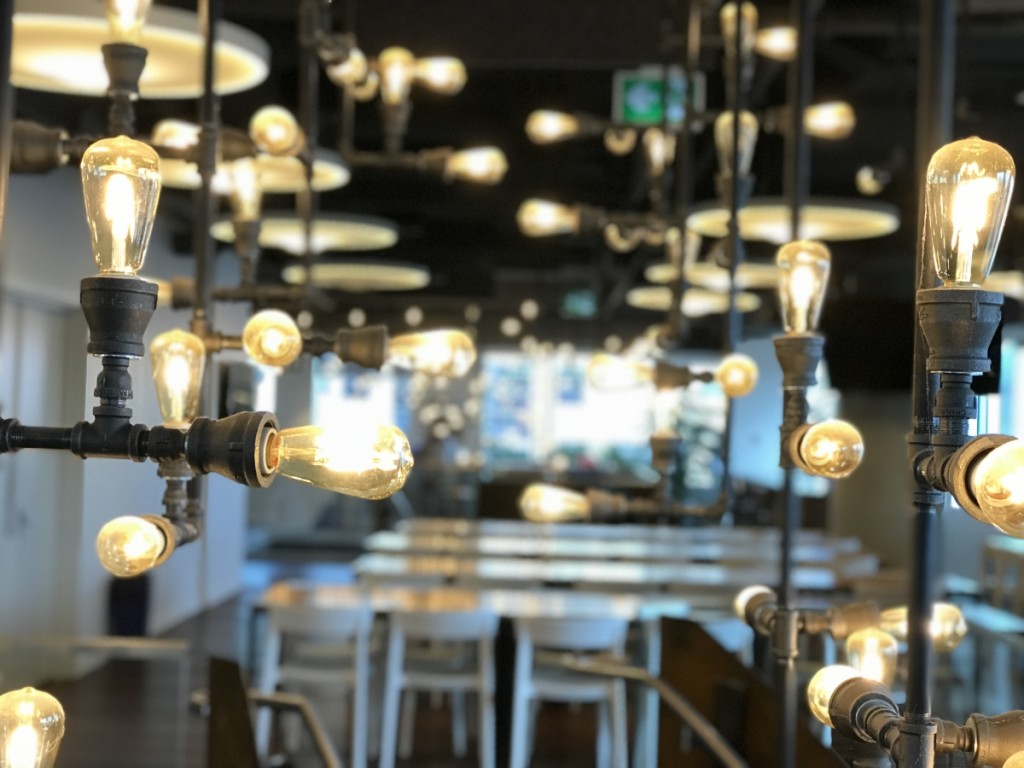 Many of the thirteen teams that came together included healthcare professional. In Friday's hackathon introductions Dr. Panesh Chakraborty from CHEO and iBionics CEO and co-founder Suzanne Grant alluded to the sense of shared purpose and the truly crucial questions of why and why not when applied to health innovation.
"You are all here because you want to make a difference. You are doers who create change," introduced Karine Diedrich.
In the video above Hacking Health Ottawa founder, Haidee Thanda, describes the lessons from a healthcare program. Why have the right people in the room is critical and how this Hacking Health program achieves this and the success with support from Children's Hospital of Eastern Ontario (CHEO).
Among the eight workshops included earlier sessions on the Design Thinking Pathway and concludes with connecting the project entrepreneurial teams with incubator resources in Ottawa. This will help ensure the legacy of the hackathon and support our Ontario Network of Entrepreneurs (ONE) expert review panel report recommendations Building Global Winners.
Tips to win a 3-minute hackathon pitch
Finding a way to introduce the team taking the least number of precious seconds.
Grab attention to tell the importance of the problem, use a story to personalize and try to qualify the impact.
Who will benefit from your solution and technology, in what way is it different or innovative compared to existing technology approaches?
Articulate the business model on how your solution will get deployed and adopted by users, what key resources or partnerships are required and the sources of revenue.
Ask what you need from the judges to make this a reality.
"Every pitch must have an ask," advises Elza Seregelyi from L-Spark.
Refer to our prior post on 10 tips to win a hackathon here followed by our post hackathon commercialization suggestions. We also have some updated recommended reads.
Business Model Generation by 

Alexander Osterwalder

Entering StartUpLand by 

Jeffrey Bussgang

How We Can Win by 

Anthony Lacavera

The New Strategic Selling by 

Robert Miller & Stephen Heiman
HIP613 winners
Here is confirmation of the winners of each award from the 13 projects pitched in Ottawa.
IBM Design Mentorship Program award – ShareMD – Physicians need a platform to share their experiences, build community, gain resilience, and acknowledge the shared experience that is practising medicine. Physicians need ShareMD.
Shopify Mentorship Program award – ClinCal, Hand Injury Rehab App, Rest and Recuperation, MyOTStride and Diabuddy.
CHEO Pilot Opportunity award – ClinCal – How can we use data from >12,000 patient visits at CHEO to reduce queue times in clinic for patients and families?
Algonquin College Aging Solution award – InTag – An application for creating and sharing intelligent tags, for doctors and patients.
Desjardin Health Innovation award – Prescripto

– An e-prescription solution built on the ethereum blockchain platform that prevents the abuse of opioid prescriptions.

Girls & Women in Technology, sponsored by Macadamian Technologies – Rest & Recuperation and ShareMD.
People's Choice award – Hand Injury Rehab App – Mobile app to guide patients through rehabilitation and collect/send progress updates to their physicians or therapists after surgery for a flexor tendon injury.
Patient-Focused award – Hand Injury Rehab App
We encourage you to download the Hacking Health Yearbook to learn more about the great work of this volunteer movement.