Welcome to episode 2 of our new podcast. I thoroughly admire the work of Sleeping Children Around the World. I feel enriched through every conversation with the charismatic Dave Dryden.
Listen here to our interview recorded at Pasqualino's in Milton. It is motivating to hear him speak about his parents legacy, volunteerism, activism by young people and social media.
"We are Sleeping Children Around the World and our focus is on sleep so that the child is better prepared to go to school the next day."
Pinehurst Club Breakfast 2018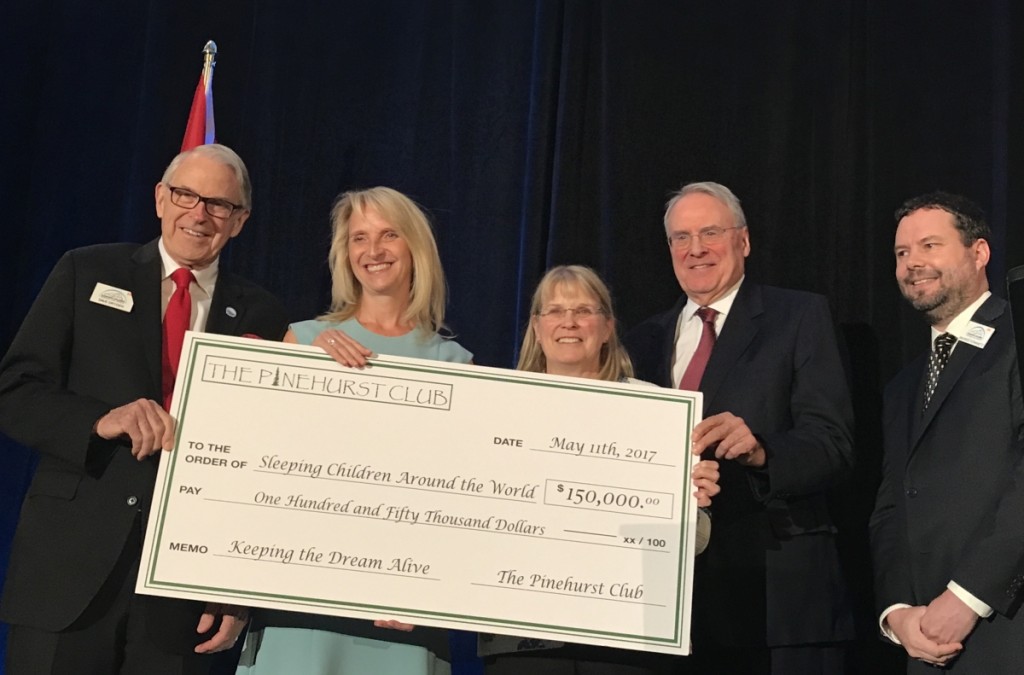 "All of us involved with Sleeping Children have come to appreciate that feeling that you get when you volunteer your time to do something that you're passionate about and then you end up working with people with the same sort of passion and intensity. It's great working with people like that. We're a 100 percent organization and volunteerism has got to be the key to all of that," remarks Dave Dryden.
The Pinehurst Club annual breakfast takes place at the Fairmont Royal York in Toronto on May 16. I will be attending.
LEARN MORE SCAW PINEHURST CLUB BREAKFAST
I should explain the featured image of Dave. He tells me that a child under six is unable to touch their ear as he demonstrates. It is true. We have tried it. The significance of this random fact of the day from Dave is that in parts of the World, children don't know how old they are. A simple rule is that if the child can touch the ear in this way, then they are old enough to go to school.
"I'm hearing more and more especially from the younger generations about the fact of just plain activism. We want to be promoting activism on behalf of children and any place that we see children being disadvantaged. Let's just make sure that happens and if it's just talking to other people about it using social media to get the point across. Just be active about these things," he concludes.
Original Sleeping Children blog features
You can now listen to the Charity Spotlight podcasts on iTunes here. We encourage you to leave an honest review of the podcast episode. It will help us spread the word and help guide our future episodes.
Nominate a charity for our next blog features
Opencity Inc. thinks giving a spotlight to charities is important and one way we can be socially responsible.