The chronic pain of fibromyalgia affects 1 person in 20. Fibromyalgia remains undiagnosed in as many as 3 out of 4 people with the condition, with diagnosis times averaging five years.
Ahead of international awareness day on May 12, we examine what it means to live with fibromyalgia and explore the Fibromyalgia Action UK Don't Delay, Connect Today theme.
Fighting for Freedom from Fibromyalgia
Listen to the above BBC Radio interview with FMAUK Chair, Des Quinn.
Des Quinn, Chair of Fibromyalgia Action UK, said: "Fibromyalgia is an all too common condition that affects potentially 1 in 20 people. Yet too often, we find that people are not aware of the condition. Recent publicity with Lady Gaga and other efforts have helped this, but there is still some way to go. Fibromyalgia is not just being a bit sore; it is a condition that can ruin people's working and personal lives, leaving them to grieve for the people that they once were. Fibromyalgia Action UK continues to fight for freedom from fibromyalgia and with our supporters, we will continue to raise awareness generally and fight to improve treatment options within the National Health Service (NHS)."
Fibromyalgia Action UK – #Fibro2018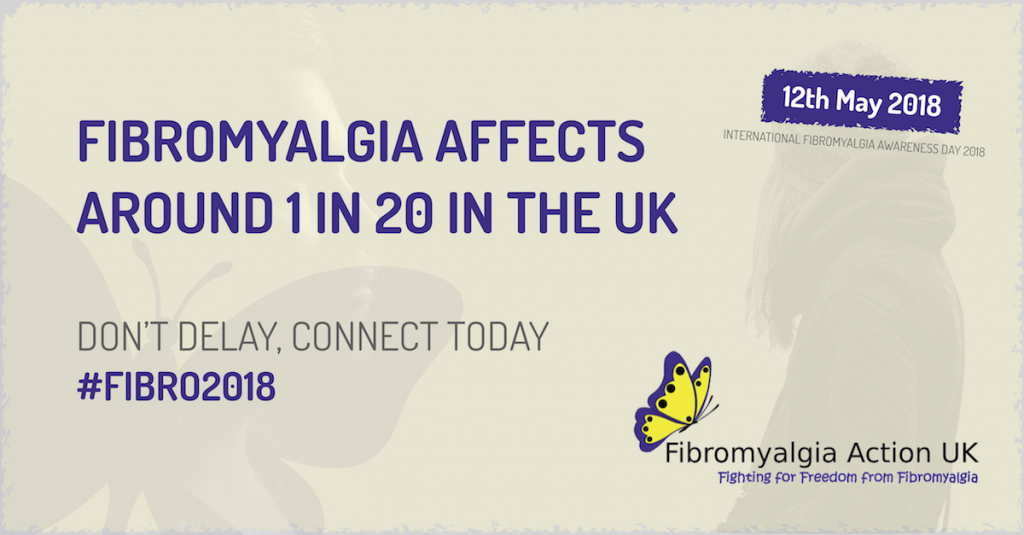 Fibromyalgia is a chronic, long-term condition involving widespread pain, a heightened pain response, and overwhelming fatigue, among a variety of other symptoms. These include: un-refreshing sleep, waking up tired and stiff; cognitive disturbances, including a lack of concentration, temporary memory impairment and mixing up words, more commonly known as brain fog; clumsiness and dizziness; headaches; irritable bowel syndrome; and a heightened sensitivity to changes in environmental stimuli, such as light and touch.
Anyone can develop fibromyalgia, although it appears to affect around seven times as many women as men.
Fibromyalgia does not discriminate by age. Although it typically develops between the ages of 30 and 50. It can develop in children, young people and the elderly.
The condition affects everyone differently. For some symptoms can be mild; however, for many, it can be severe, having a significant impact on quality of life.
We understand the impact that fibromyalgia has on family members. We have seen how those affected to carry on with their daily lives while quietly enduring the pain associated with the condition. I am proud to say that my daughter Libby ran for FMAUK last year.
Don't Delay, Connect Today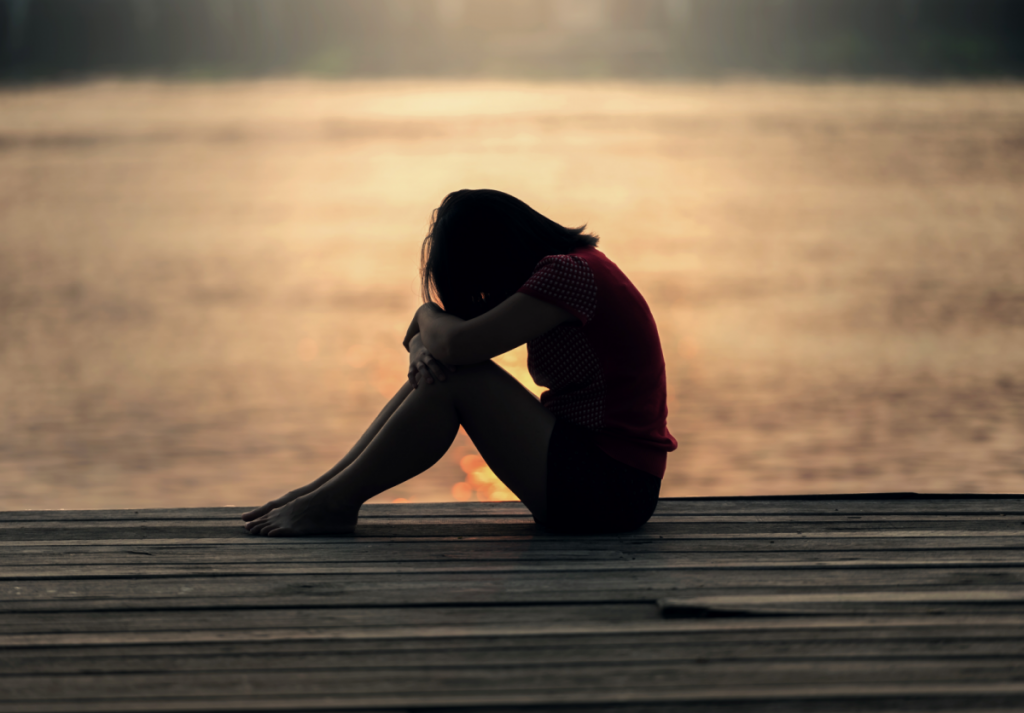 "Don't Delay, Connect Today theme aims to highlight that the early diagnosis and recognition of fibromyalgia, and timely access to evidence-based treatment and peer support, are essential for the long-term health and wellbeing of those living with fibromyalgia and their families."
You can explore FMAUK across their informative websites or social media channels including Facebook and Twitter. Look for the excellent Facebook and Twitter cover images supporting International Fibromyalgia Awareness Day. You could add these to your profiles to advocate for those with fibromyalgia. Click below to discover more about the campaign.
Listen to our new Charity Spotlight podcast
Opencity Inc. thinks giving a spotlight to charities is important and one way we can be socially responsible. You can now listen to the Charity Spotlight podcasts on iTunes here. We encourage you to leave an honest review of the podcast episode. It will help us spread the word and help guide our future episodes.
LISTEN TO THE CHARITY SPOTLIGHT PODCAST
Images reproduced with kind permission of FMAUK