As our reality changed in early spring, Sandwich Sisters pods in Toronto came together to deliver sandwiches to the homeless communities. You can help them reach 100,000 sandwiches by December as the food shortage becomes more apparent.
Here we explore the motivation of ladies in Toronto who starting making sandwiches for those in need as the pandemic took hold.
It was a frosty start to an April day in Toronto as eight ladies started their first delivery of 200 sandwiches to Good Shepherd Ministries. Six months later, 14 pods have delivered 80,000 sandwiches to six organizations across Toronto.
"The Sandwich Sisters have been a Godsend to Good Shepherd. Without their support and those of other community members, we would have been totally overwhelmed by the demand for meals when the pandemic hit the city. When the community works together to respond to a crisis they can do so effectively and with kindness and compassion. Working together to create solutions is the only way forward."

Br. David Lynch, Executive Director, Good Shepherd Ministries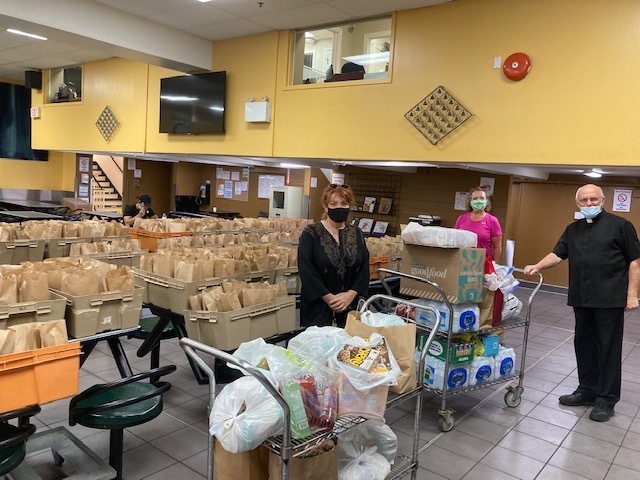 Food shortages
Sandwich Sisters quickly expanded to 14 pods, each with a team leader and supported by more than 280 volunteers across the city.
"We forecast that this winter will be very hard on those that need shelter and food. The fact is that there is not enough food to meet the daily demands, period. The demand on the shelters in the city is way beyond the services available to them," explains founder Carolyn Quigley. "The focus around food shortages is getting more and more apparent as we get into the cold weather."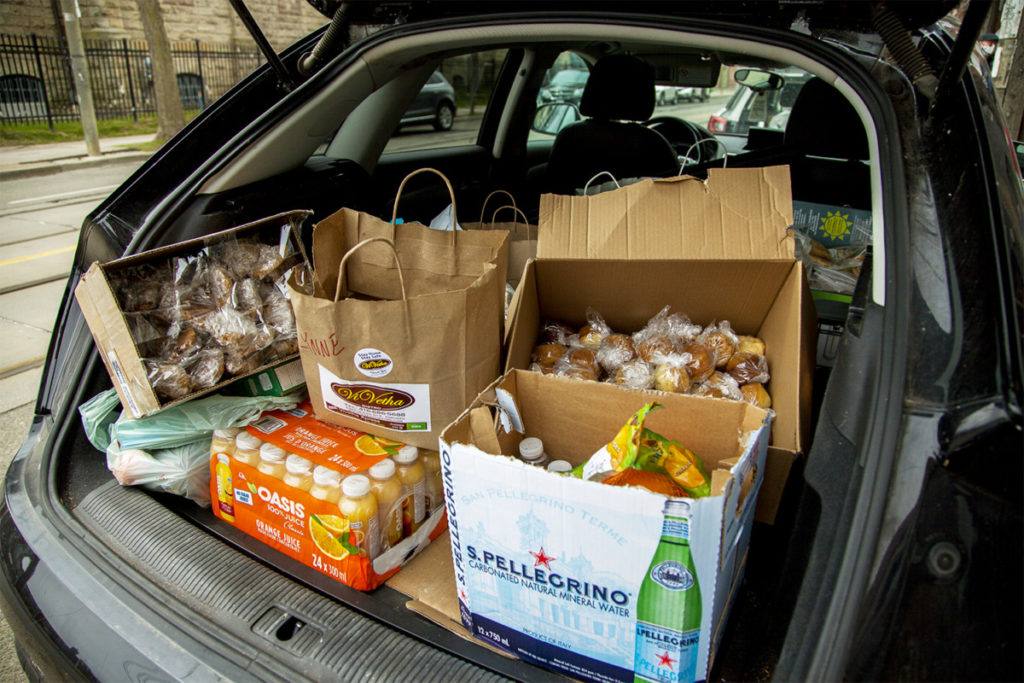 PLEDGE SUPPORT ON THE SANDWICH SISTERS POD FACEBOOK PAGE
Hospitality industry consultant Carolyn Quigley and Lori Wells, a retired City of Markham manager, co-founded the first 'pod' of ladies trying to help feed the homeless one shelter at a time.
We first learned of Sandwich Sisters when Carolyn was interviewed on Metro Morning in August. By then, they had already expanded to making sandwich deliveries to a spectrum of shelters across Toronto. Those at risk of homelessness have always been close to us as we co-founded Milton Transitional Housing back in 2010. That too was a journey in which we learned a great deal about members of our communities who have fallen on hard times. This year has overwhelmed almost everyone as we have sought to adapt.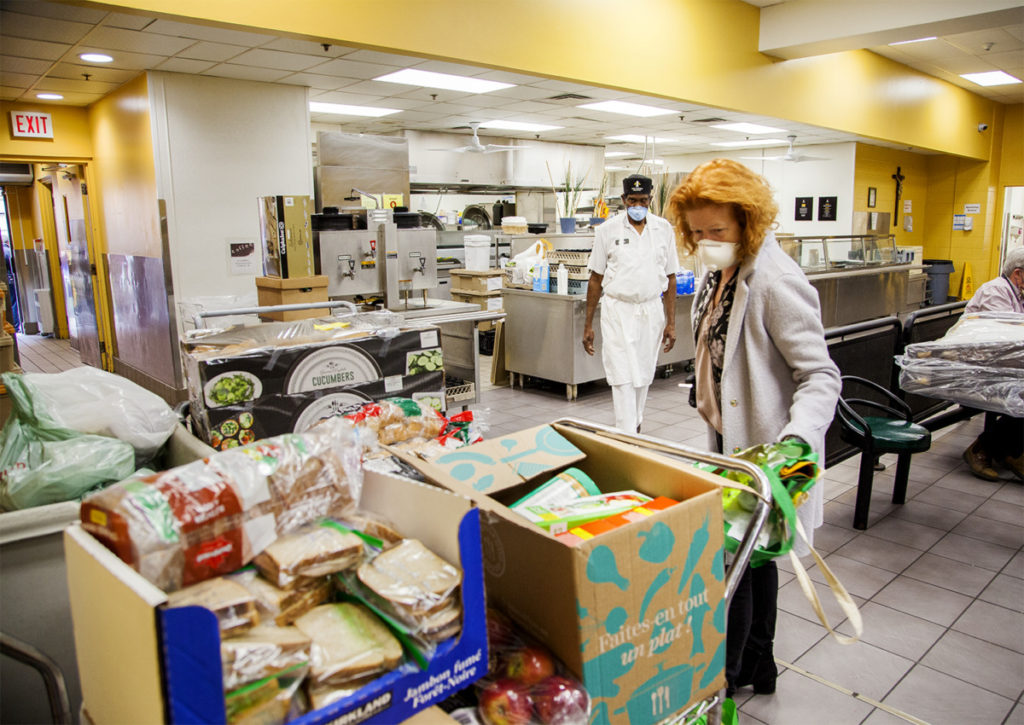 Find Sandwich Sisters on Facebook and Instagram. The launch of a website is dependent on donations and the ladies wish to keep their energies focussed on making and delivering sandwiches. We encourage you to tell friends and family about what these pods of ladies have done in response to the needs in our community. Congratulations.
PLEDGE SUPPORT ON THE SANDWICH SISTERS POD FACEBOOK PAGE
You are invited to contact Carolyn Quigley through cquigley@rogers.com or +1-647-224-4604.
---
Nominate our next Charity Spotlight feature or podcast episode
Opencity Inc. thinks giving a spotlight to charities is important, and one way we can be socially responsible.
Images courtesy of Sandwich Sisters