One thousand children under 14 each year in Canada are newly diagnosed with cancer. There to support those kids, their families, and advance the research is the Childhood Cancer Canada Foundation.
We have made such strides in lowering infant mortality and prolonged life expectancy that we could be forgiven for overlooking the fact that there are 10,000 kids in Canada with cancer. As we age, the likelihood is that we will know someone else impacted by cancer. Children diagnosed with cancer can feel socially isolated as none of their friends are experiencing the same emotional situation. Here we explore the inspiring work of Childhood Cancer Canada and learn more about the Breakaway Kids Cancer Cycling Adventure.
The most common childhood cancer is acute lymphoblastic leukemia. 1,500 children (birth to 19) are diagnosed each year with cancer and about 1,000 of those are under 14. In the 1950s, almost every child died, yet today thanks to childhood cancer research, about 90% of children will survive. Childhood Cancer Canada is dedicated to saving, enhancing and extending the lives of kids with cancer.
In this one-minute video, Diana, a researcher and childhood cancer advocate shares her passion for pursuing science. Personal experiences and the kind donations of Canadians help survivors like Diana pursue her dreams.
BREAKAWAY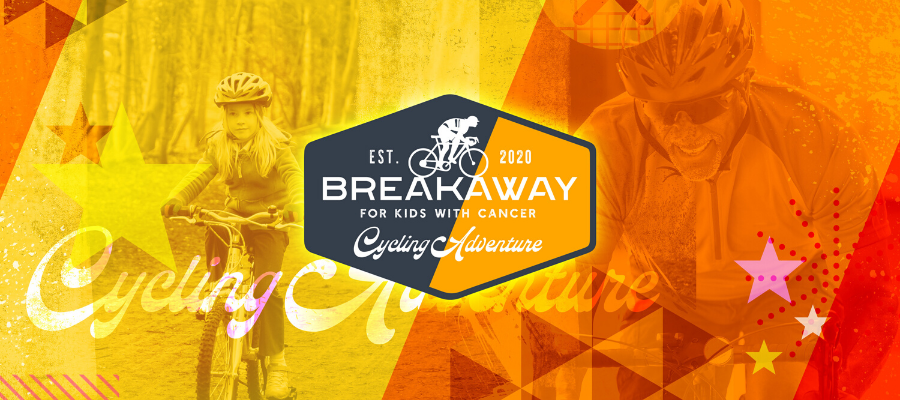 COVID has exacerbated many of the daily impacts for the families of children impacted by cancer. Breakaway Cycling Adventure, a solo cycling challenge that raises funds for children with cancer across Canada and supports programming like the new childhood cancer COVID-19 Emergency Fund.
In the eight-weeks since Breakaway began, Canadians have cycled over 50,000kms, equating to more than once around the world or six times across Canada.
"We reached out to childhood cancer Social Workers across Canada and learned that the financial need of our families right now is huge," said Patrick Sullivan, Board Chair for Childhood Cancer Canada and Coast to Coast Against Cancer Foundation. "These families are already challenged by their child's cancer diagnosis, and many are now dealing with an unexpected loss of income due to the pandemic. The Foundation created Breakaway Cycling Adventure to help meet the needs of childhood cancer families through programming like the COVID-19 Emergency Fund as well as other programs that support kids with cancer."
The COVID-19 Emergency Fund supports Canadian childhood cancer families in active treatment who have been financially impacted by the current crisis. Other Foundation programs supported by this event include: Empower Packs, provided to children newly diagnosed with cancer; Survivor Scholarships, for childhood cancer survivors with post-secondary academic aspirations; and the Benevolent Fund, that provides financial assistance to help a family cover the costs of their child's funeral. The Foundation is also the primary funder of clinical trials and childhood cancer research for C17.
Breakaway sponsors
Breakaway Cycling Adventure is sponsored by Perry Group Consulting Ltd. and Tecasy Ranch.
We think it's important to give back. When things are going well – figure out ways you can help. We have close friends who have been impacted by childhood cancer. These are brave, determined, unbelievable kids and tough, compassionate, loving families. It goes without saying, it's an unbelievably hard thing to deal with, even in good times – but during COVID, where parents are losing jobs and families are dealing with financial hardships – it's something else. Our friends are very actively involved in Childhood Cancer Canada, and we've done many fundraisers together, run 10k's together, the usual stuff. But listening to their stories about some of the tough situations these families were in, we felt we just had to do something more.

Ben Perry, Perry Group Consulting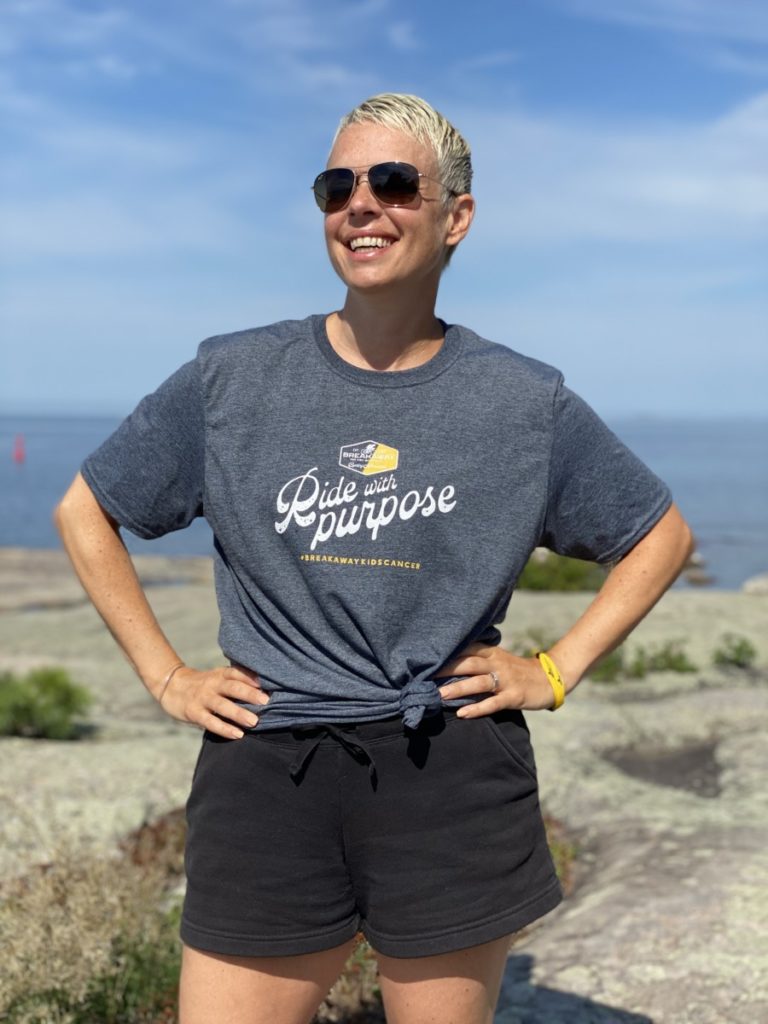 We are pleased that our work supporting Perry Group Consulting also led us to learn more about Childhood Cancer Canada. Thank you to cancer survivor, Nate Hudson, for our BREAKAWAY pack in the mail. We are proud to be supporting. We hope you participate too, and don't forget to use #breakawaykidscancer.
Childhood Cancer Canada and Coast to Coast
Childhood Cancer Canada and Coast to Coast Against Cancer Foundation announced plans in 2019 to create a new unified foundation, combining their efforts toward more positive outcomes for children, adolescents, and young adults fighting cancer in Canada.
Coast to Coast Against Cancer Foundation raises vital funds for childhood cancer programs and charities by conducting high quality, memorable, physically challenging events encouraging active and healthy lifestyles. These events engage sponsors, participants, donors and volunteers. We are a national foundation with community-level engagement. Through our knowledgeable and experienced granting committee, we ensure every dollar has maximum impact in the areas of highest need for tangible results in the fight against childhood, youth and young adult cancers.
Childhood Cancer Canada has an informative secure mobile responsive website and active social media profiles. We encourage you to subscribe to their YouTube channel or follow them on Twitter, Facebook and Instagram.

We encourage you to log a ride for Breakaway, purchase a terrific Breakaway Cycling Adventure t-shirt shown above or donate. We hope you participate too, and don't forget to use #breakawaykidscancer.
---
Nominate our next Charity Spotlight feature or podcast episode
Opencity Inc. thinks giving a spotlight to charities is important, and one way we can be socially responsible.