Communicating adult concepts with children is a specialist skill. Little Medical School sits at that intersection of health and education.
Kids have so many questions, why being among the most common. Children have a tremendous natural curiosity. Through the pandemic, they have been exposed to more pseudo-medical jargon than ever before. Here we explore how Little Medical School Ottawa brings an activity-based approach to inspire children to learn more about their bodies and how we interact with our environment. 
I have been fortunate to connect with Layal Bou Abdo and Wissam Attieh through a mentorship from Futurpreneur, which is a program supporting small enterprises in Canada. Communicating with children in concepts that they will comprehend is a specialist skill and I admire the work of Layal and those across Little Medical School.
"It is clear that Little Medical School programs have been developed with young learners in mind. The classes are interactive, informational, and incredibly fun which is enhanced with the enthusiasm and patience of the instructors. The students at Revel Academy loved their first course and are looking forward to future offerings in the fall! Thank you, Little Medical School – Ottawa!"

Erin Anderson, Principal.
Each chapter of Little Medical School has had to adjust its model. Traditionally, classes with children were offered through their school as an after-school program in person, with trained child health educators. The organization is busy providing summer camps.
Video plays an enormous part in conveying Little Medical School's content. While much information can be found on the LMS Ottawa website their Facebook page is the prime destination for new videos, interviews, tips and program registration.
My mother cut the nail of the dog too deep and started to bleed. I told her that I am a vet, and I applied pressure for few minutes until the bleeding stopped. Thank you for teaching me how to take care of my dog."

Charlie, a student.
Events explaining COVID-19 vaccine to kids
Join the free COVID-19 Vaccine: Live Q&A Session with Dr. Farhadi. A great opportunity for kids and youth aged 4-16 to ask Dr. Elham Farhadi, a pediatrician from the Ottawa Hospital, any questions about the COVID-19 vaccination. Join LMS Ottawa for this interactive, live one-hour Q&A session on Saturday, July 3 at 3 pm EDT. Dr. Farhadi will be meeting Ottawa's children and youth to answer all their questions and concerns regarding the COVID-19 vaccination.
REGISTER YOUR CHILD FOR THIS FREE Q&A SESSION ON SATURDAY, JULY 3, 2021 AT 3 PM EDT – 4 PM EDT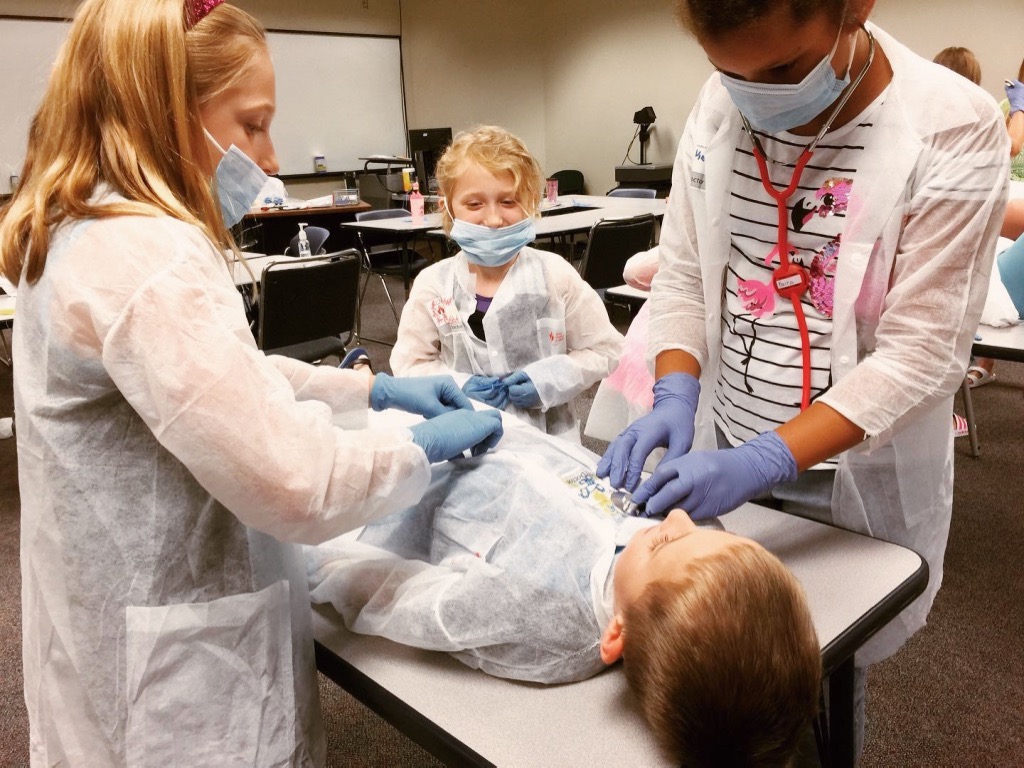 "When we brought this innovation to Ottawa, we had the vision to inspire children to pursue careers in health care. Canada has a 20% lower doctor-to-patient ratio among other developed countries, according to the Fraser Institute. Moreover, Canada has an enormous nursing shortage; 60k full-time nurses by 2022, according to the Canadian Nurses Association. During the pandemic, the demand for healthcare workers has tremendously increased. This is why the need for health education for children is so crucial. This kind of education does not just inspire health care professionals today but also teaches them how to take care of their health and the health of others. We teach life-saving skills!

Layal Bou Abdo
Origins of Little Medical School
Little Medical School was founded by Dr. Mary Mason's through her love for family, medicine and education. Dr. Mason wrote her first lesson plan in 1988. Later, she enlisted her medical residents to teach local teenagers. This passion for encouraging careers in healthcare led to in the creation of LMS in 2010. Today, the company is a pioneer of specialized curriculum. Currently, LMS is a leading developer of interactive resources for children aged 4-14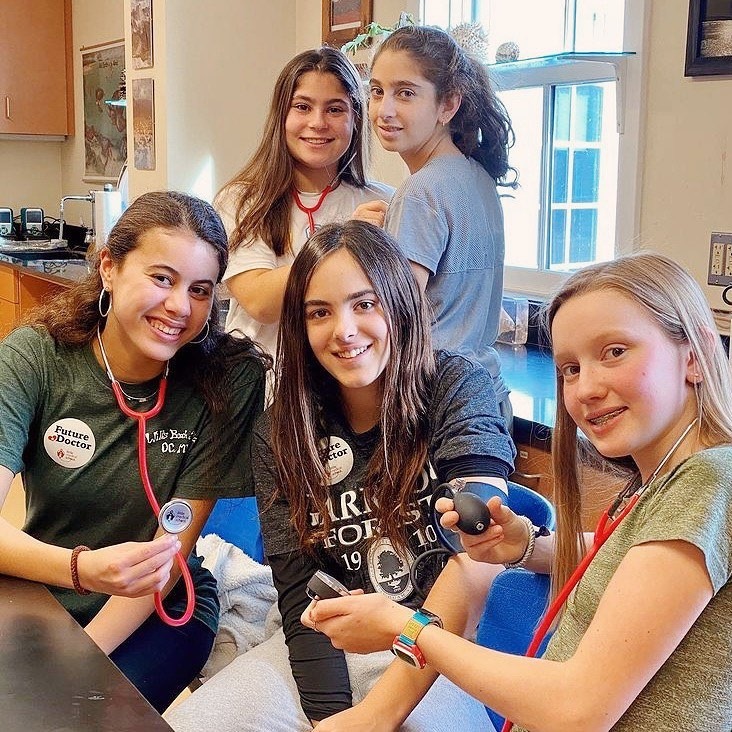 "A very interesting, educational and fun program! My child loves it and has learnt so many things. The instructors are knowledgeable and make it so much fun for the kids to learn. I loved all the props and demonstrations during the class. Definitely recommend it !!!!

a Mom
For adults who retain that childhood curiosity Bill Bryson's The Body– A guide for occupants is a fascinating journey and the closest most of us will ever get to a medical textbook.
"Flu is way more dangerous than people think. For a start, it kills a lot of people already–about thirty to forty thousand people in the United States–and that's in a so-called good year. But it also evolves very rapidly, and that what makes it especially dangerous," quoted Michael Kinch for the book published in 2019. "[W]e are really no better prepared today for a bad outbreak today than we were when Spanish flu killed tens of millions of people a hundred years ago. The reason we haven't had another experience like that isn't because we have been especially vigilant. It's because we have been lucky."
There is a tremendous role for organizations such as Little Medical School in teaching children and youth about their bodies. Their work may contribute to our next generation of doctors, dentists, vets, nurses and other allied health professionals. We are delighted to see LMS Ottawa connect with the public health and schools in the Ottawa area and beyond.
---
Opencity Inc. thinks giving a spotlight to charities is important and one way we can be socially responsible.