Raynaud's affects 1 in 6 people. SRUK currently supports over twenty two thousand people in the UK living with the conditions but the charity acknowledges that this is just the tip of the iceberg.
The March 2016 launch of the new Scleroderma & Raynaud's UK is an important step in joining forces to help up to 10 million people in the UK alone live with Raynaud's.
Joining forces
Scleroderma & Raynaud's UK is the new charity formed by the merger of the Raynaud's & Scleroderma Association (RSA) and the Scleroderma Society.
By bringing the support, expertise and passion of the two organisations together, we have a strong new organisation focused on supporting people with Scleroderma and Raynaud's, funding and campaigning for research into the conditions and dedicated to building better understanding and treatment for everyone affected by them.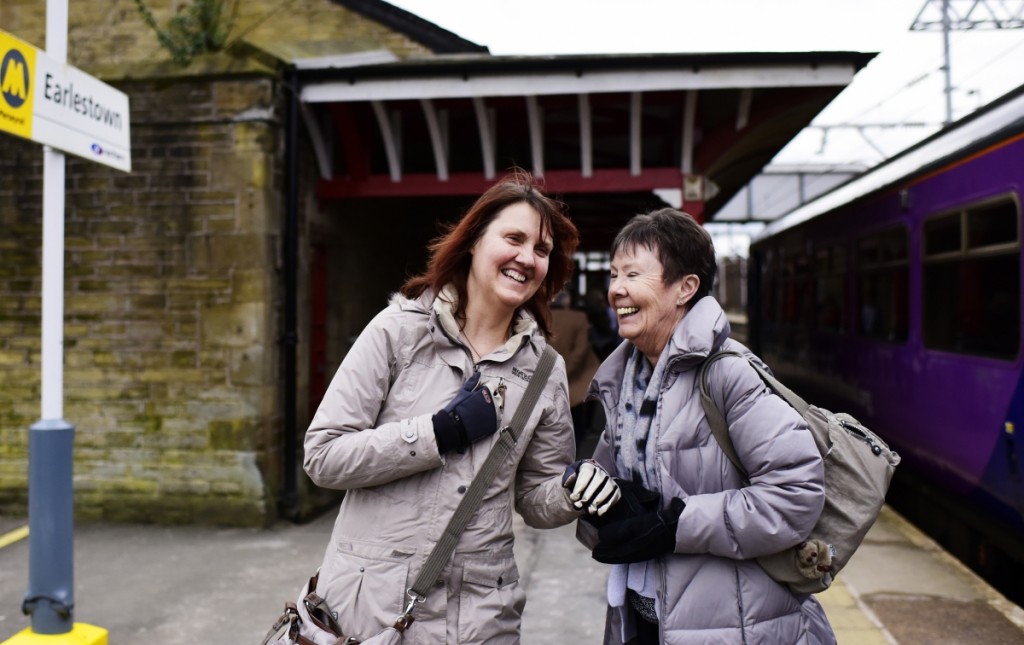 In other posts we highlighted Cancer Research UK, which came about in 2002 following the merger of The Cancer Research Campaign and the Imperial Cancer Research Fund. Both were already long-standing behemoths in the charitable world and yet appreciated that combined they would have a singular voice and be able to go after more significant funding than as two separate charities.
Misunderstanding Raynaud's & Scleroderma
"We know that many people do ignore the symptoms and just get on with life, not knowing they have Raynaud's nor that treatment is available in many cases to help people cope with the painful and sometimes life-changing effects of the condition", says Sue Farrington, Chief Executive of SRUK.

Beyond a lack of awareness, our research also shows stigma and misunderstanding around Raynaud's and Scleroderma, with many people saying they would be embarrassed to admit they had the conditions, that they would be worried they would pass it on and that they wouldn't know how to get help or support. This needs to change – Raynaud's can be a minor but uncomfortable inconvenience, but for those more seriously affected by Raynaud's or Scleroderma, it's crucial that they seek medical treatment and support as early as possible."
Top 5 signs of Raynaud's
For around 90% of people diagnosed with Scleroderma, Raynaud's is the first symptom. It is important to recognise the signs and talk to your family doctor. Take a look at the signs to look out for.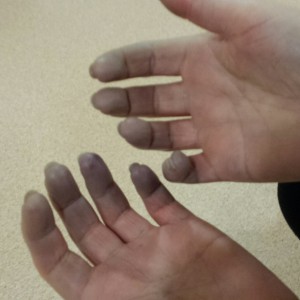 Cold fingers and toes
Colour changes in the skin in response to cold or stress
Colour changes in the affected area to white, then blue and then red
Numbness, tingling or pain in the fingers and toes
Stinging or throbbing pain upon warming or stress relief
Other parts of the body can be affected by Raynaud's including the ears, nose, lips and nipples. Symptoms of Raynaud's can last for a few minutes to several hours.
Signs of Scleroderma
Sore swollen fingers
Raynaud's Phenomenon
Reflux or Heartburn
The SRUK website contains factsheets about both Raynaud's & Scleroderma. Speak to your family doctor or healthcare professional if you have any concerns.
Anne Mawdsley MBE
I have a personal connection with the former Raynaud's Association. The late charismatic founder Anne Mawdsley MBE and I did LBC Radio interviews to highlight Raynaud's in late 1990's. At the time I was a product manager for Pharmax Healthcare (now part of Actavis). Anne was diagnosed with Raynaud's in 1975 and formed the Raynaud's & Scleroderma Association in 1982. She rightly received an MBE from the Queen in 1993. I am honoured to have met her and supported the work of which she was so passionate.
Support Raynaud's & Scleroderma UK
There are a variety of ways to get involved with SRUK. These include becoming a member, fundraising, donations, plus events and more.
The brand new SRUK website is outstanding. Help spread the SRUK launch by following them on Facebook and Twitter.  Advocating for a charity is a great way to support their work.
Nominate future Charity Spotlights
Opencity Inc. think giving a spotlight to charities is important and one way we can be socially responsible.
We have an ask. Tell us which charity is important to you and that you recommend we should feature.
NOMINATE YOUR CHARITY SPOTLIGHT
Photos courtesy of SRUK