Roze Labs team deservedly won the Hack4Health 2.0 that challenged young entrepreneurs to develop technology solutions for people living with Multiple Sclerosis or dementia.
Here we explore the importance of this Hack4Health 2.0 mentality and the partners that facilitate this innovative environment.
Roze Labs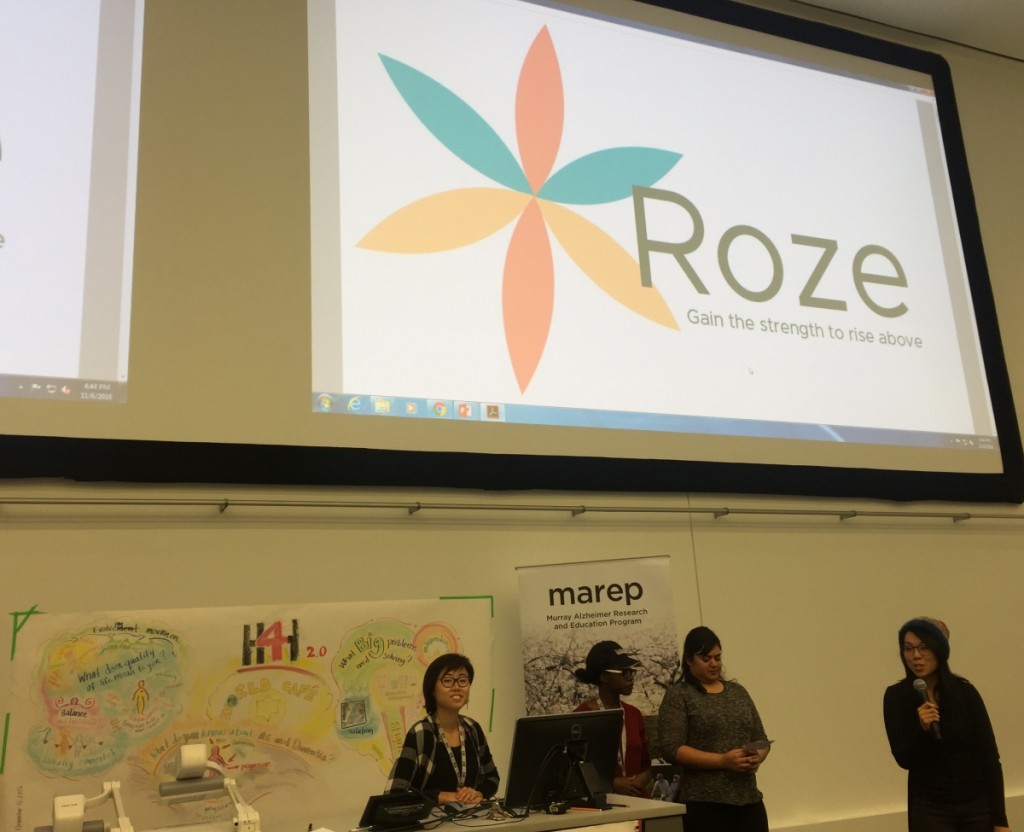 The Roze Labs team provided a clarity of presentation which was not representative of their years. Its resonance is routed in the opportunity for women they see with Multiple Sclerosis (MS).
It was beautiful, visual, concise, exemplary and impactful. They thoroughly deserved to win the final pitch competition.
The business model is simple and they paid attention to customer insights, break-even analysis, and scale.
"I was happy to go to a hackathon that was so interdisciplinary and socially conscious. Great to work with a diverse team and our chemistry was surprisingly good given none of us were close before the weekend. Must be because of our joint passion in helping people that H4H was able to bring out," said Roze Labs member Tina Chan.
Roze has won the opportunity to apply for $15,000 research grant from the MS Society of Canada.
Hack4Health 2.0
Hack4Health co-organiser Karla Boluk, from the Faculty of Applied Health Sciences, described the essence of this H4H in driving societal impact.
The engagement of persons with lived experiences, non-profit societies, healthcare professionals and mentors underlies again why H4H is so successful.
An amazing 28 teams of university undergraduate and graduate students from a broad spectrum of subjects proposed ideas for the first pitch round. Ten of the teams made it through to the final pitch competition. Read more about the winners. 
I was honoured and inspired to be one of the Hack4Health 2.0 mentors.
MAREP
The Murray Alzheimer Research and Education Program (MAREP) has worked to improve the quality of life for individuals with Alzheimer's disease and related dementias. It was established by Dr. Ken Murray in 1993. MAREP believes that the voices of persons living with Alzheimer's disease and related conditions need to be heard and understood.
H4H co-organiser, Lisa Loiselle is the Associate Director of Research at MAREP, located within the Faculty of Applied Health Sciences.
Nominate future Charity Spotlights
Opencity Inc. thinks giving a spotlight to charities is important and one way we can be socially responsible. We look forward to producing a forthcoming feature in conjunction with the MS Society of Canada.
NOMINATE YOUR CHARITY SPOTLIGHT
Graphic canvas produced by Wendy Newbery. Roze Labs team winners photo courtesy of Hack4Health