The True North conference headline of Tech for Good tackles the difficult question of ethics in innovation. #TrueNorth18 is a ground-breaking international conference that will provide a forum for critical conversations about issues at the intersection of society and technology.
It will focus on how to re-imagine and reaffirm tech as a force for good in the world. Here we took a speak-peak to help orientate you to this stunning showcase. The conference has attracted 2,000 attendees from 15 countries and 45 high-calibre speakers on three-stages. The result is anticipated a Tech for Good Declaration.
Welcome to True North
Iain Klugman, President & CEO of Communitech introduces why he is going to True North. 
Lot 42 is looking very different today. Here is a sneak peak. The covers are coming off. It is also thrilling to see the transformation of the site. It has squarely put Lot 42 on the map in Kitchener.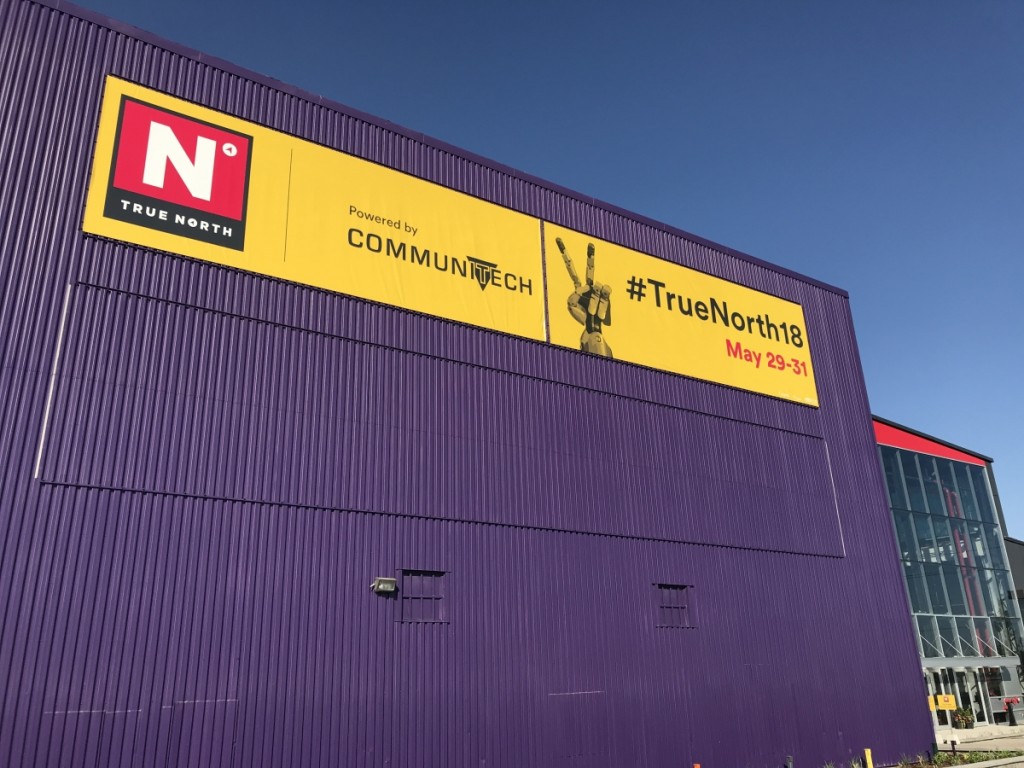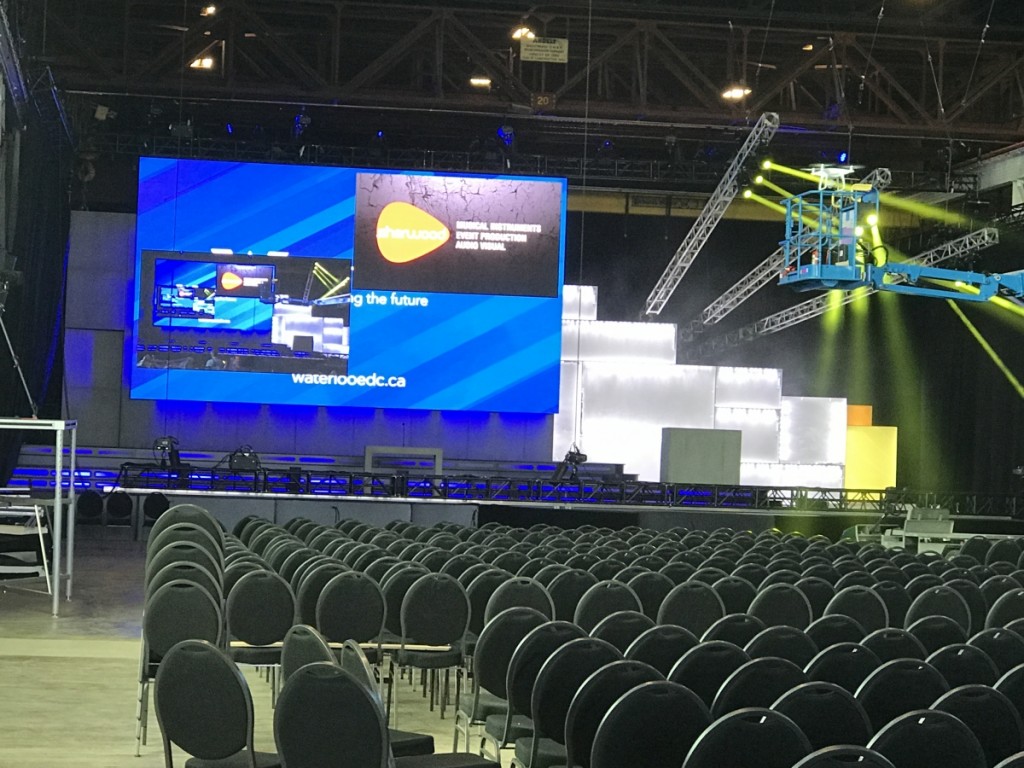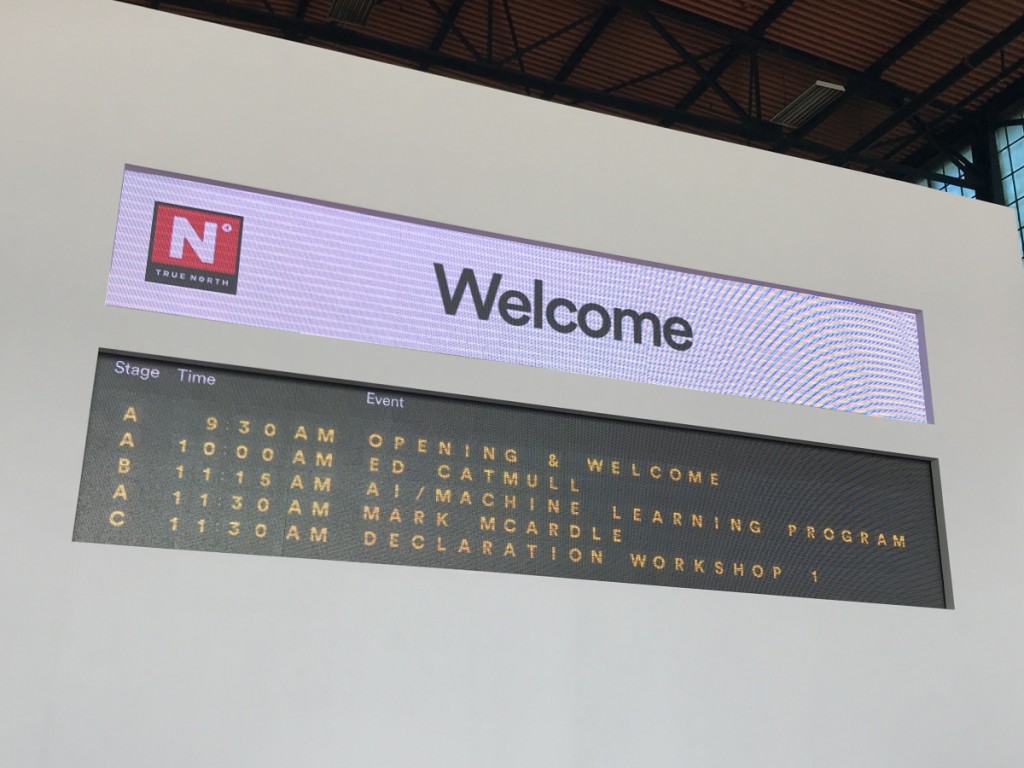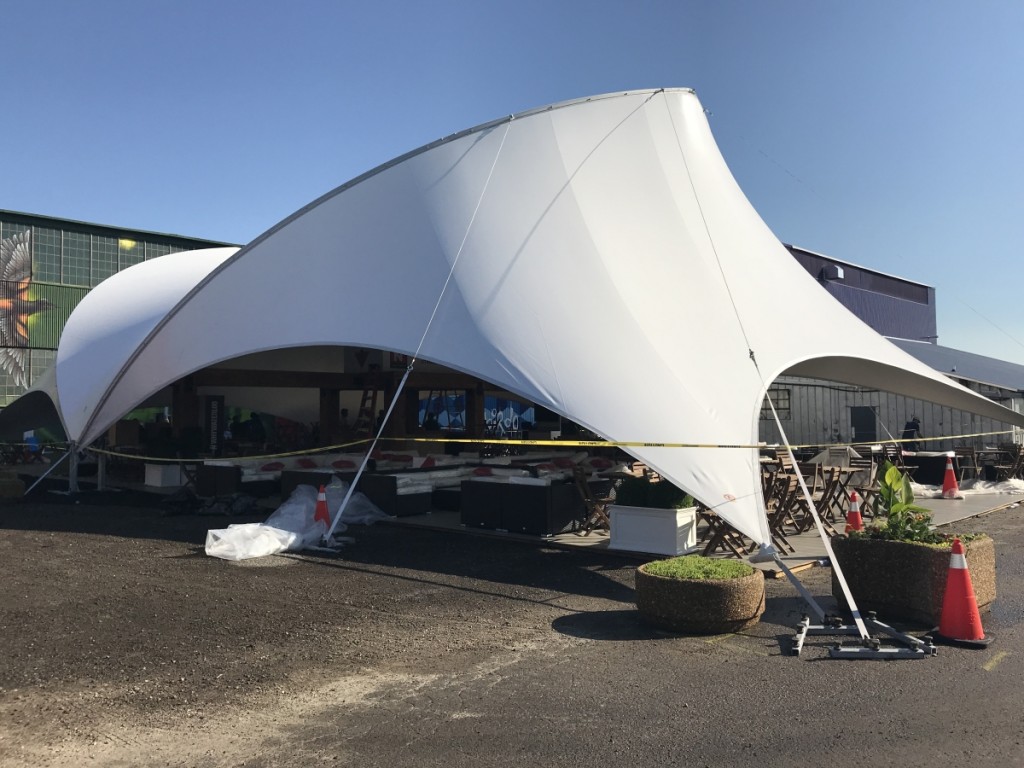 Here are Klugman's tips on the ten things you need to know to make the most of the True North conference. 
True North Tech for Good Declaration
The result of the two hands-on workshops will be the True North Tech for Good Declaration; a set of clear directives from True North attendees about the guiding principles that all aspiring organizations should follow on their way to Tech for Good.
"True North is Communitech's next evolutionary step. We know that technology on its own doesn't solve problems—passionate people do," said Iain Klugman, CEO, Communitech. "This event will bring together hackers, hustlers, influencers and policymakers for crucial conversations about the future of tech being used for good in the world."
Many aspects of True North echo SXSW in Texas, the tech conference, the music festival, the art shows and the tours. The fact that the cities of and region have so embraced this event makes it, even more, a beacon as a Silicon Valley of the North. In our prior post about True North – Lighting in a Bottle, we examined the ONE report Building Global Winners. We also noted that this coincides with the fantastic 10-year anniversary of Velocity Garage, the world's largest free startup incubator.
"To rebrand Canada as a place where innovation and entrepreneurship thrive, we need to be aware of our history as well as our present-day strengths. To believe we can innovate, we need role models, from the past and from the present. And we also need to make it possible for innovation to thrive in every corner of the country," wrote Anthony Lacavera is his excellent book How We Can Win.
Hacking Health Tech for good cafe
As co-lead of the Hacking Health Waterloo chapter. We are excited to bring a special cafe to support True North. This event showcases the health tech success stories from Kitchener Waterloo. We have great speakers from Intellijoint Surgical, Dash MD, Airo Health and UbiLab.
REGISTER FOR THE HACKING HEALTH WATERLOO SHOWCASE
We will be live tweeting throughout the conference. Follow us @OpencityInc and search #TrueNorth18. We hope you enjoy True North. See you there.