Homeward Bound is a specialist program of The Employment + Education Centre in Brockville for single mothers. The women have a significant increase in self-esteem at the end of the program.
Here we explore the work of this Employment + Education Centre program that is seeing tangible results empowering these mother-led families.
Homeward Bound Brockville
Homeward Bound, a program of the Employment and Education Centre in Brockville, Ontario, helps single moms living on social assistance pursue economic self-sufficiency by providing wrap-around support to upgrade their education and find employment at a living wage. Homeward Bound was established by WoodGreen Community Services (Toronto) in 2004.  The program participants are given help finding childcare and transportation to attend the program, which includes 14 weeks of in-class time focused on academic upgrading, life and career skills development, computer training, financial literacy, parenting skills, and more. The women are connected to resources in the community to help them and their children to succeed, and they stay connected to the program for up to three years. Homeward Bound aims to end the cycle of poverty for the whole family.
The program funded by the Ontario Trillium Foundation includes
Personal development support: case management, life skills, parenting skills, financial literacy, and budgeting.
Education/training in a marketable skill: career and educational resources, including academic upgrading, college preparation, employment preparation, computer skills and training.
Assistance with childcare.
Internships and employment opportunities.
Tangible results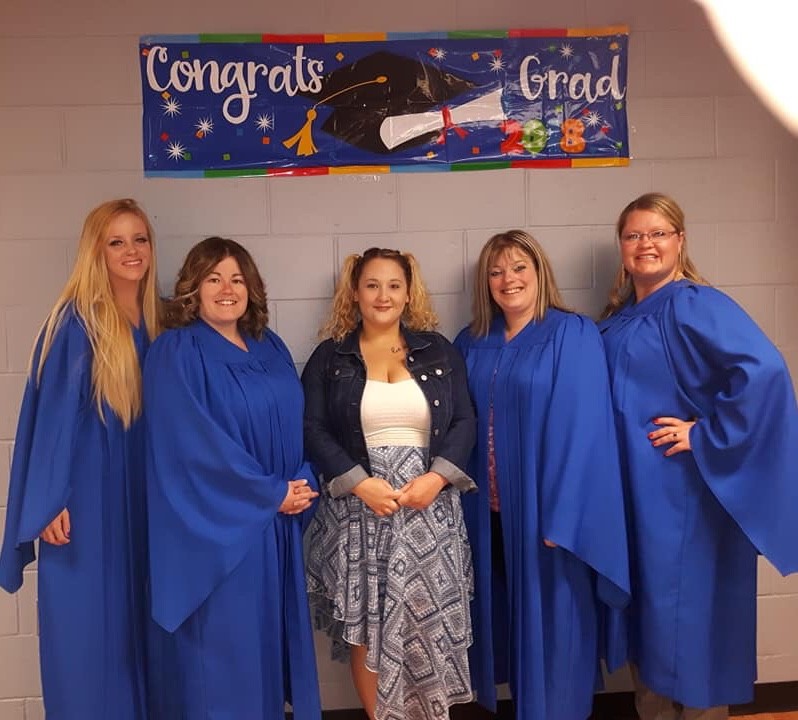 "To the ladies of the Homeward Bound program, I would not be standing here today if it were not for you ladies. I want you to know that I am eternally grateful," shares Melissa Wood-Walsh from her 2018 graduation class ceremony.
The Homeward Bound program is seeing tangible results empowering these mother-led families including:
12 women have  gained  their Ontario Secondary School Diploma;
13 women have been accepted into St. Lawrence College – 2 have graduated with their diplomas so far;
8 women have gained either full or part-time employment;
Research by outside evaluation has determined women have a significant increase in self-esteem at the end of the program.
Support New Paths to Opportunity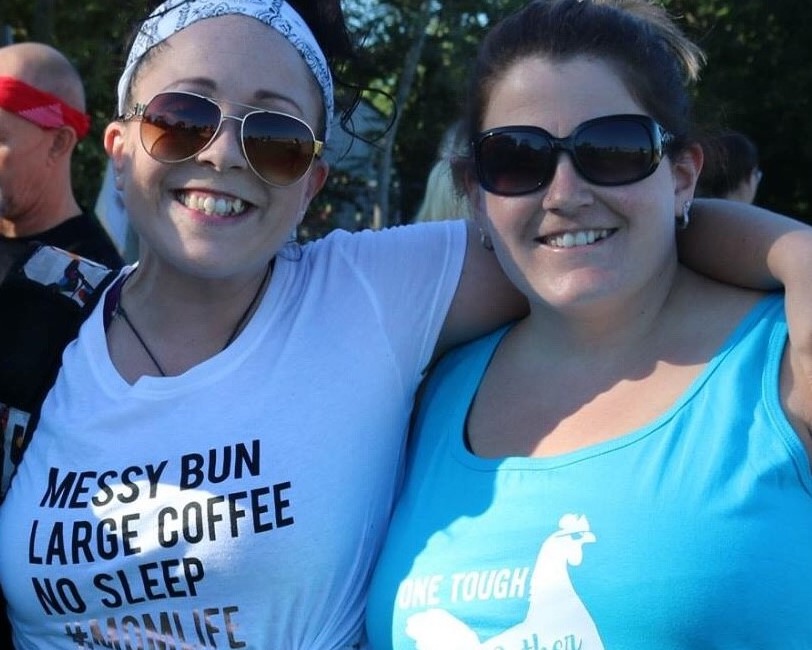 By investing in Homeward Bound Brockville (HBB), you can ensure vulnerable women living on insufficient income supports are given the opportunity to move themselves and their children out of poverty.
Scholarship Fund Development
Third-year students from the Advertising & Marketing Communications class at St. Lawrence College participated in a Social Hackathon in support of HBB. The students interviewed staff and recipients of Homeward Bound to develop a 5-7-minute pitch presentation for a marketing and communications plan to promote the scholarship fund development campaign. It was here that we met the Homeward Bound leadership team and recorded the above video. They were delighted with how well the students had grasped the issue and quality of their ideas.
Opencity Inc. thinks giving a spotlight to charities is important and one way we can be socially responsible.
Images courtesy of Homeward Bound Brockville. Featured image credit Kelsey McFarlane.