Save the Children is the world's leading independent organization, working   to save children's lives; fight for their rights and to help them fulfil their potential.
The Save The Child Fund charity has a history stretching back almost 100 years with a vision of A world in which every child attains the right to survival, protection, development and participation.
The migration of Syrian refugees into Europe has touched many of us. We were struck by the excellent series of posts by Global HR Director of Save the Children International, Claire Fox, who recently visited Greek island of Lesvos to gain her personal insights into the Syrian refugee crisis. Her recent series of 5 posts are deeply moving. I thoroughly encourage you to read them all. They provide just one illustration of the exceptional on the ground work of Save the Children.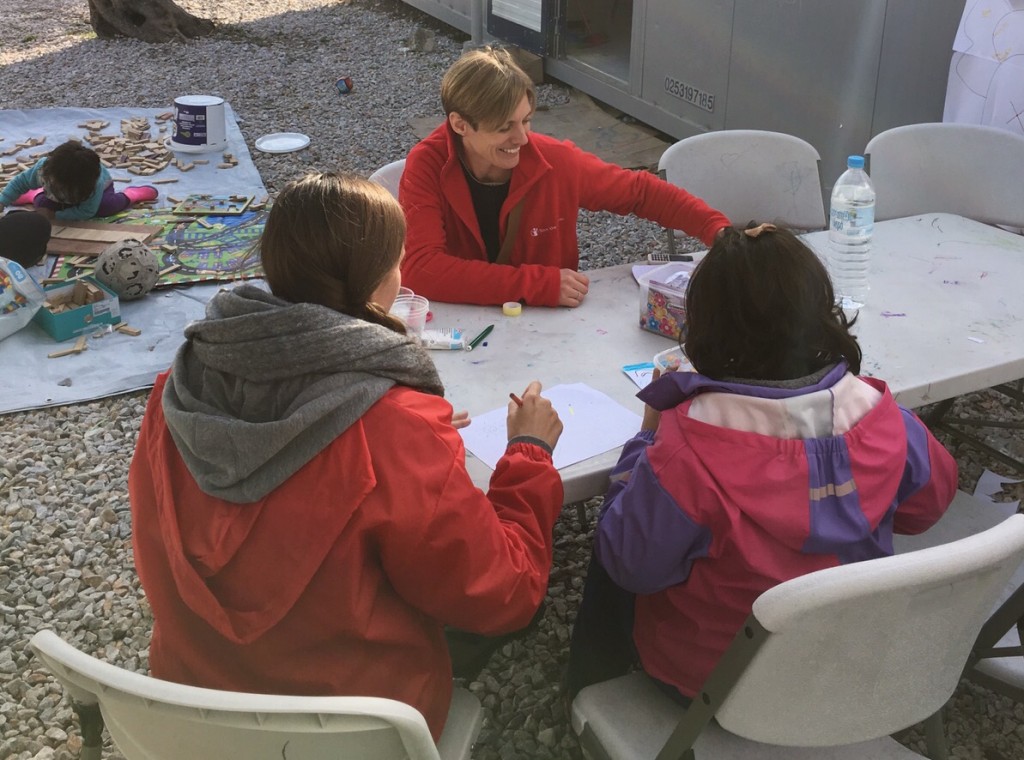 "The journey seems unimaginably hard and once they have started there is little option but to keep going. But they do have hope. That's why they left in the first place – the hope that they will arrive somewhere safe, where they can begin a new, better life."
We encourage you to learn more about Save The Children and the incredible work their passionate teams are doing with many other charitable partners to help support very desperate families arriving into Europe from Syria. Fox explains how the Child Friendly Spaces and Mother & Baby Areas make a positive difference.
"I have hope too. This situation is deeply tragic but it has shone a light on many heroes and acts of kindness. The relief effort is supported by hundreds of committed, capable people from many organisations. The team from Save the Children are amazing. They work so hard, and they make a difference directly to people on a daily basis."
The work of Save the Children extends far beyond the work in the Greek Islands. Their works extends across almost 120 countries, with a mission to inspire breakthroughs in the way the world treats children and to achieve immediate and lasting change in their lives.
"Save the Children exists to help children affected by crises, or those who need better healthcare, education and protection. We work on the ground, and we campaign to secure positive change."
The Every One Campaign
Over the last 5 years Save the Children's global campaign has worked in countries all over the world to tackle preventable child deaths and to protect mothers and children during childbirth.
"In 2014 we reached 9 million children under five with nutritious food and micronutrient supplements and 23 million under-fives and women through our maternal, newborn and child health programmes", reports the Every One 2015 annual report.
Save The Children has a fabulous online presence with an excellent responsive, secure, high performance and optimised website. They have 1.4 million likes on Facebook, 203,000 followers on Instagram, 140,000 followers on Twitter and 41,000 followers on LinkedIn. Their International Annual Review 2014 can be seen here
You cannot help to feel deeply moved by the Refugees in Lesvos posts. We will be sponsoring Fox on her London Marathon run.
Opencity Inc. think giving a spotlight to charities is important and one way we can be socially responsible.
COMPLETE THE CONTACT FORM TO CONTINUE THIS DISCUSSION
Inbound Marketing introduction for nonprofits eBook