Orange Sky Laundry is doing something very innovative to support the homeless in Australia.
Just this week Orange Sky Laundry won Young Australian of the Year Award 2016. In just 18 month's the two friends Lucas Patchett and Nic Marchesi and a passionate band of volunteers are making a real difference for the homeless across communities in Australia.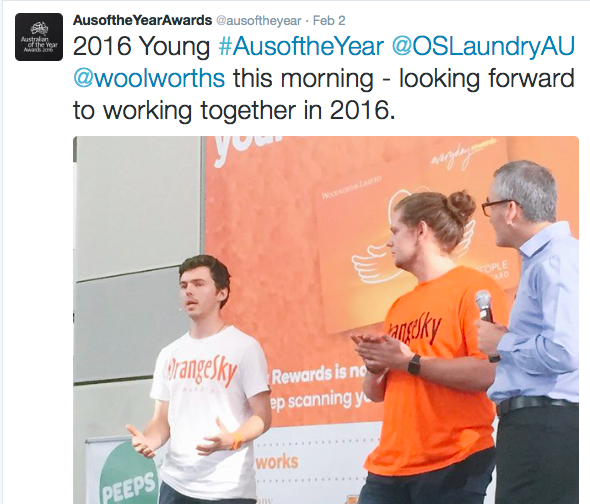 Orange Sky Laundry is Australia's first mobile laundry service for the homeless. A world first, started in Brisbane by two 20 year olds, the custom fitted van has been servicing parks and drop in centres across Australia and the wider community with its two industrial washers and dryers in each van. Orange Sky now has 5 services across Australia in Brisbane, the Gold Coast, Melbourne, Sydney and SE Victoria.
"It's one of the highlights of my week".

"Gives you that self-confidence. You might be homeless but you have nice clothes"
Homelessness in Australia
"105,000 homeless in Australia."
OSL believes that these services to the homeless makes a difference in three key ways;
Raise health standards
Restore respect
Reduce strain on resources
OSL Mission
"To provide a vehicle for conversations, opportunities and educations through a free mobile laundry service for the homeless, worldwide."
You can help now by donating laundry cycles (1 cycle per person). $6 purchases 1 cycle $60 purchases 10, $120 purchases a day and $600 a week.
Orange Sky Laundry has a strong online presence. They already have over 41,000 likes on Facebook plus an active Twitter account and Instagram. You can also sign up to their Spin Cycle newsletter for regular updates.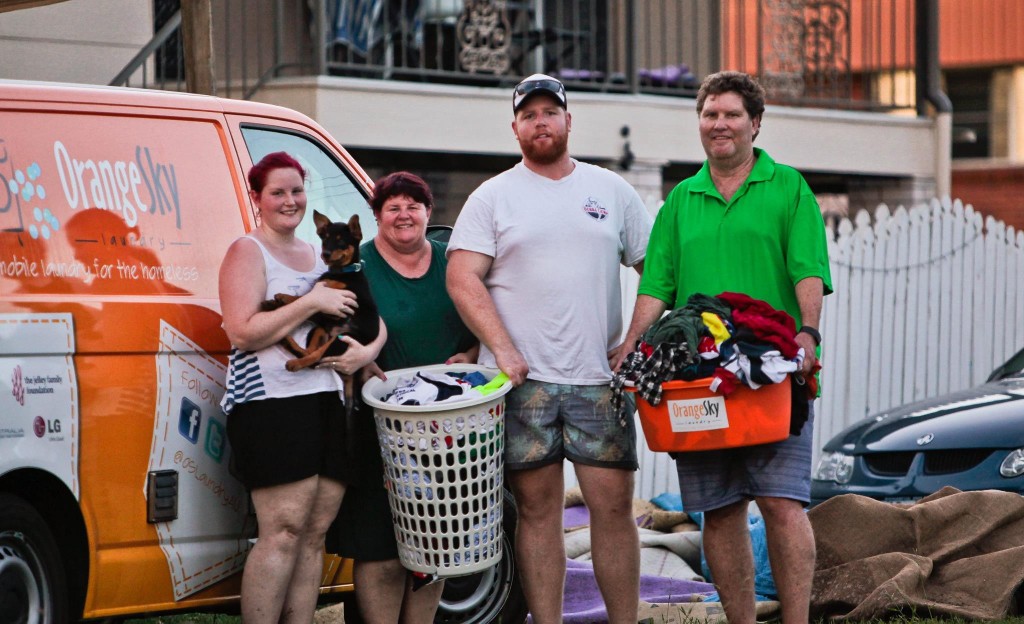 Opencity Inc. thinks giving a spotlight to charities is important and one way we can be socially responsible.