Our Love Lose – December features a video creation app, a compendium report, and a unputdownable book that we loved. There is a little history theme.

Love it
Animoto – Recommended by a marketer at #INBOUND16 as an inexpensive way to create a custom company or sales campaign video. They say Make great video. Easily. We are trialing it too as a follow up to our popular recent post below.
Medium Compendium 2016 report – A great infographic styled email with a personalised report on my Medium habits in 2016. Very smart. Joe Jacobi was the author that I read the most. Where to blog was also one of our most popular posts in 2016.
A Short History of Nearly Everything by Bill Bryson – An unputdownable book. Zipped through it over Christmas. Lots of fascinating insights into how recently much has been discovered. A recurring theme through the book is how many discoveries are dismissed as ridiculous for a quarter of a century or more, before being explored again by others, who then may also never be credited as a team for the discovery.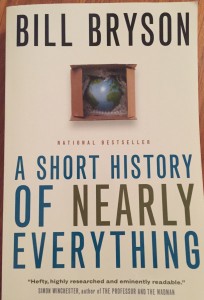 Lose it
Personal information – I am taking a new stance. I do not think it is necessary or appropriate to request my date of birth or other pieces of personal information in exchange for wifi access or similar. First name, last name and email address are reasonable and appropriate. Please cease or I and others will stop using your services.
Top December post highlights
Our top December posts include these highlights:

What caught our attention in December
These incredible drone images posted by the BBC caught our attention. They demonstrate a new style of art photography.
Share your own love it and lose it ideas
We invite you to directly share what tools you have discovered and love or those annoyances we think we should lose. We may feature your suggestions.
Opencity Inc. thinks giving a spotlight to charities is important and one way we can be socially responsible
Featured image of plaque on Oxford Street, London. My grandmother worked in accounts at this His Master's Voice (HMV) location in the 1920s.